Well we made through one week of Kindergarten!
I can't believe Thomas is old enough to go to school, that went fast.
Last week we met Ms. H, Thomas' teacher, and I already liked her so much! When we walked into Thomas' classroom I got a lump in my throat because it all became real to me, Thomas has been with me almost everyday the last five years and ten months! So this was a big change for me. He was so excited to go to school and he insisted on riding the bus the first day, which made good byes easier for me because it was more quick and somewhat painless ha ha .
Thomas' bus comes pretty early in the morning so our "First day" pictures were a little dark and the boys were goofing off. Everyday Oliver insists on wearing his back-pack to the bus stop.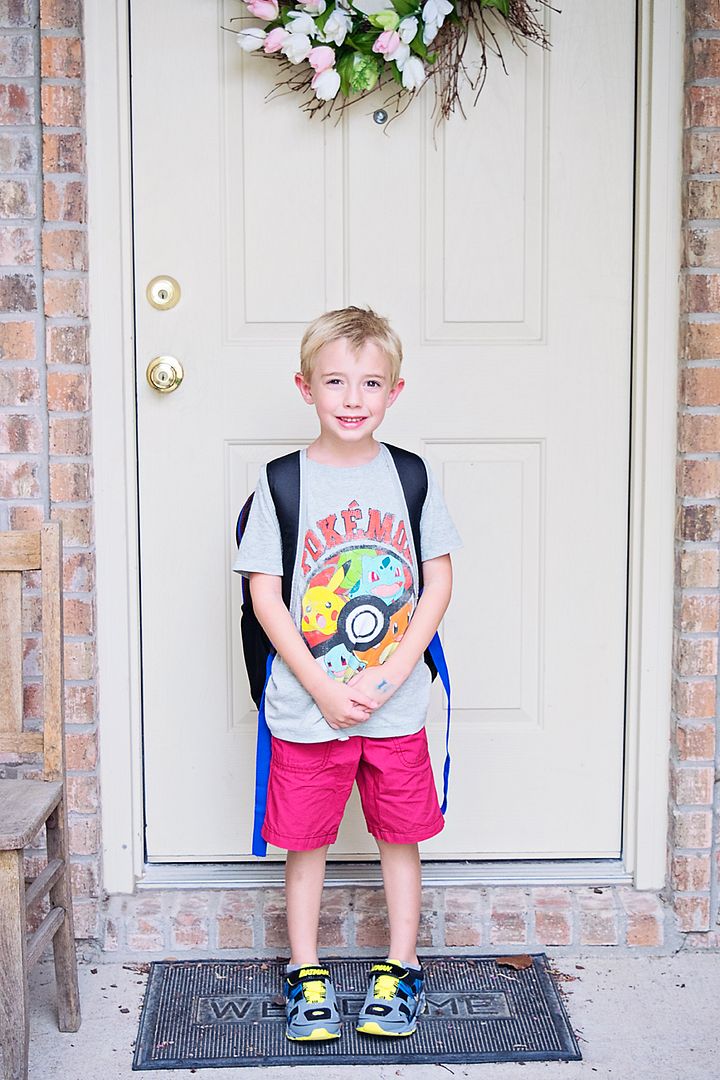 I took a picture after school, since the lighting was better. Thomas was so excited to tell me about his day, it's really the highlight of my day; I love hearing how excited he is about school. I also really like Thomas' teacher she called me on the second day to let me know how well Thomas has been doing and how she has been enjoying him in class, that was great to hear.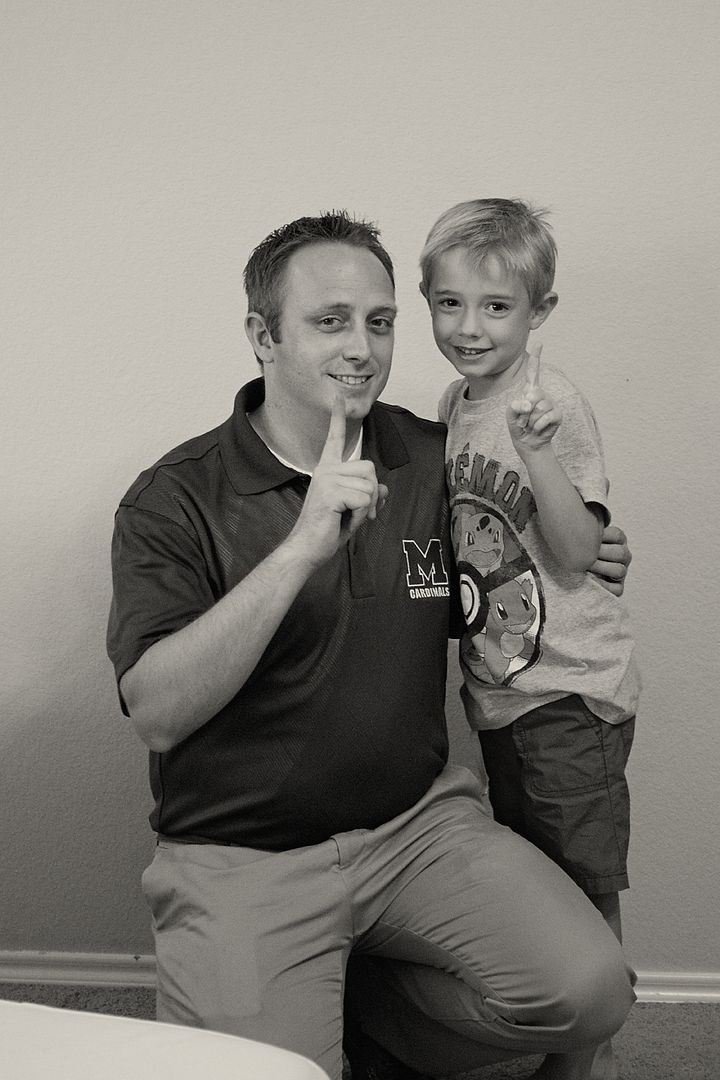 Also this week was Dustin's first week of school this year. He's excited for this year and he feels like it will be a great year, and he's excited to see some repeated students, well, at least most of them ;)