This last week we had a little family trip to San Antonio. The kids had such a great time, and it was fun to just get out of our busy lives for a couple of days just as a family.
Wednesday, after Thomas's swim lessons and Dustin's Dr. appointment (Dustin the day before really hurt his back, not good timing since we are about to move this coming week.) we headed to San Antonio and it took a lot longer between feeding breaks for Peter and hitting traffic but we finally made it. The boys were very excited to get out of the car. That night we let the boys "swim" in the huge bath tub since we were too tired to go to the swimming pool, then we let them stay up and we watched a movie and had popcorn on their bed, they thought that was the greatest thing.
Then the following day we went to SeaWorld. We ended up being there almost an hour early... we thought it was a longer drive than it was. Then we had to go rent one of those motor carts for Dustin, ha ha I couldn't stop laughing at him, poor guy, he was in a lot of pain, but he just looked silly in that since he looked like he was someone who could walk just fine but was just being lazy. But it turned out great for me because I got to ride some roller-coasters while he watched the kids.
First we let the boys play in the splash area until the Shamu show, and it was so fun to watch Oliver watch the whale jump out of the water he was super impressed and excited. Then we watched many shows and animals, and of course, we had to get caricatures done by some of Dustin's old co-workers. Also Thomas went on his first roller-coaster, well a kid roller-coaster, but still! He was a little scared but he did it and he went again! But the carousel was the most popular between the two boys.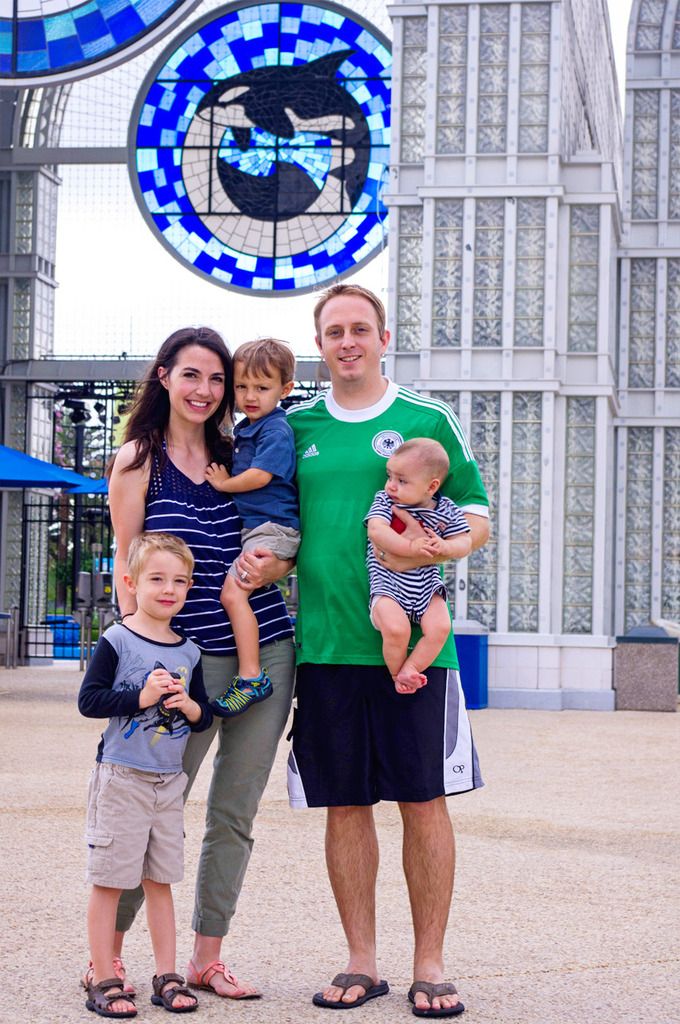 A little disclaimer: I'm probably being silly but why I'm wearing sleeveless is because I was wearing my swimming suit since we were planning on getting wet between the Shamu show and the splash pad and I didn't feel like wearing wet clothes all day.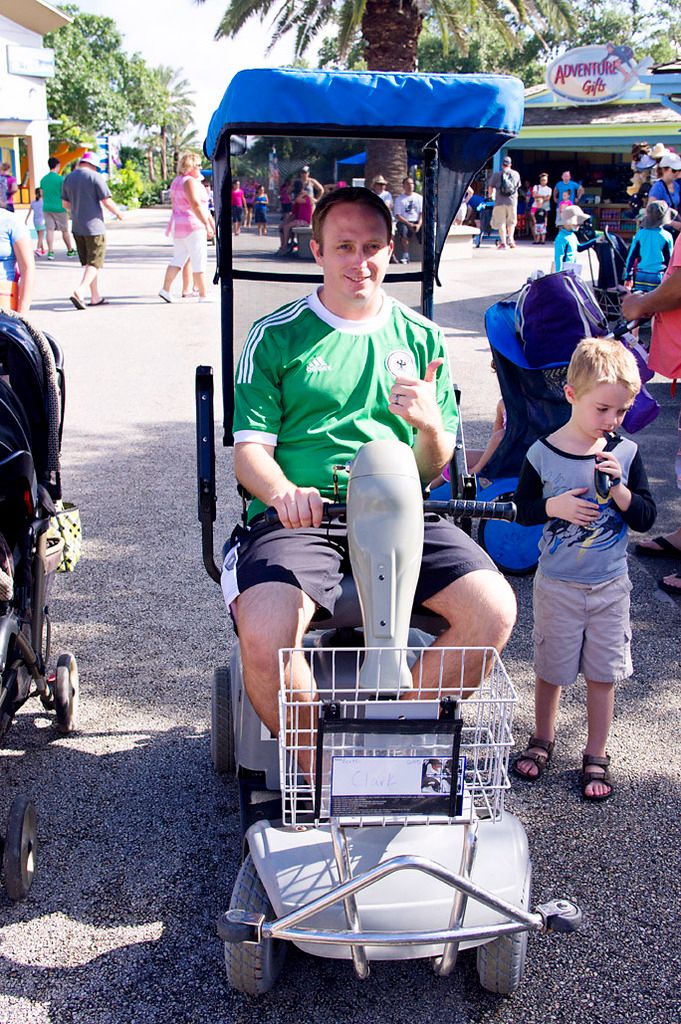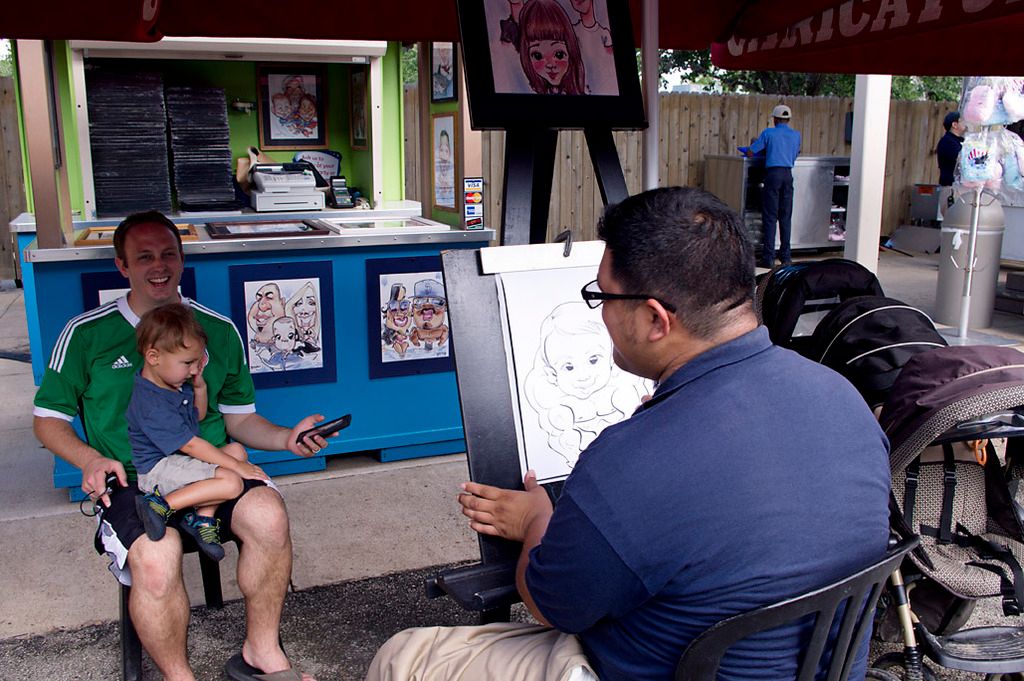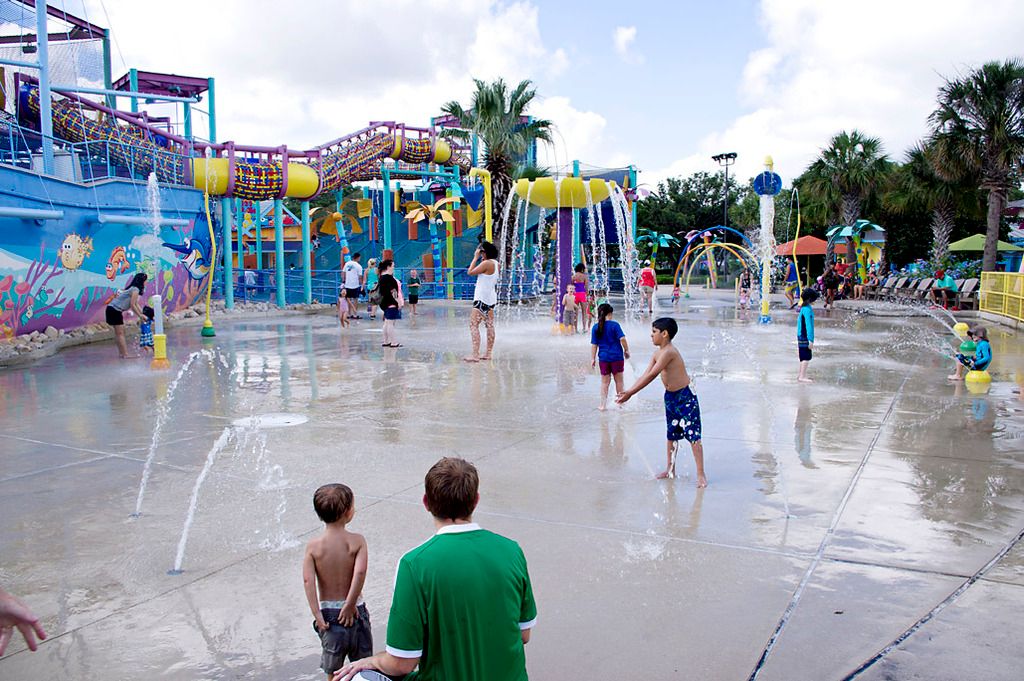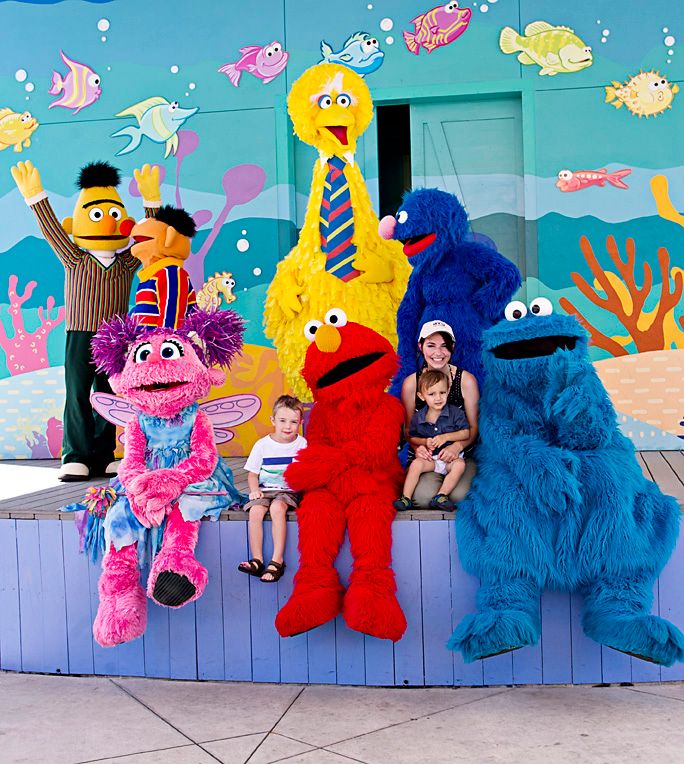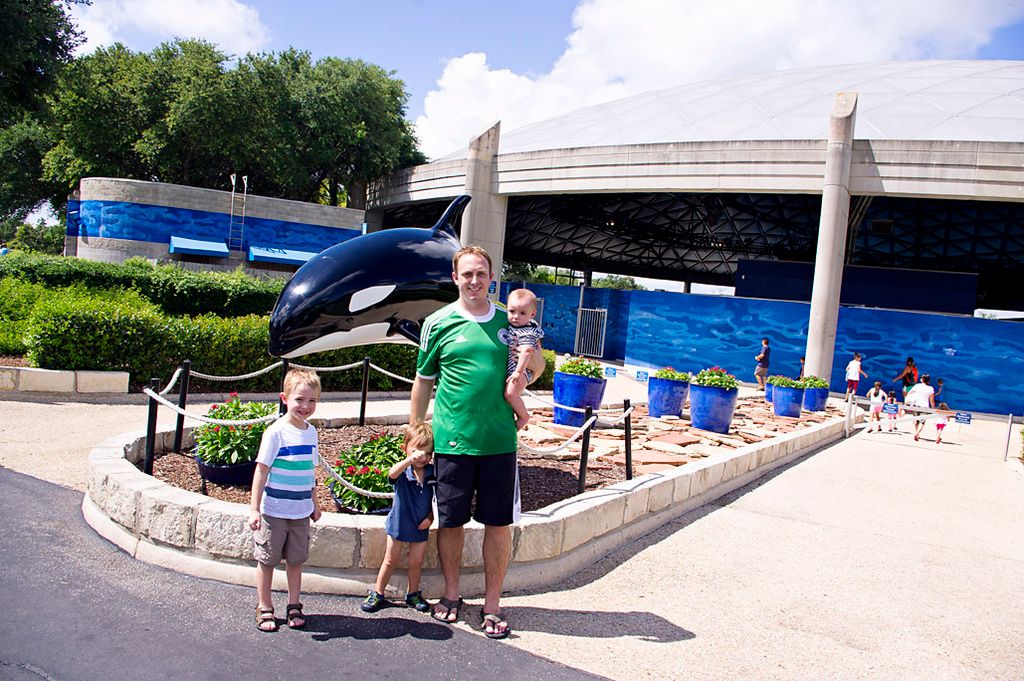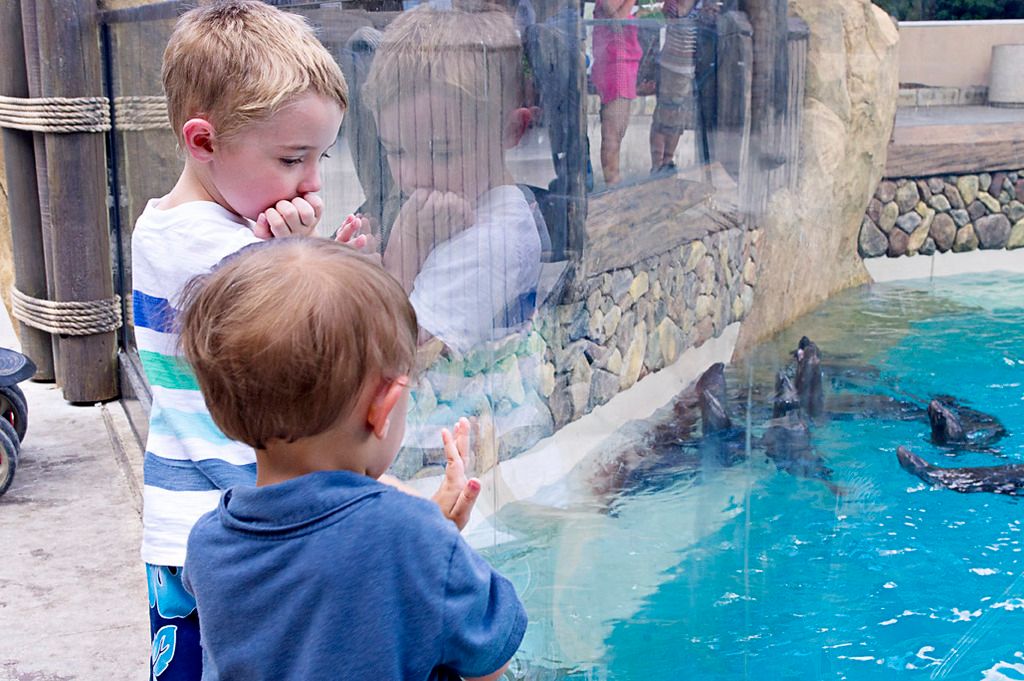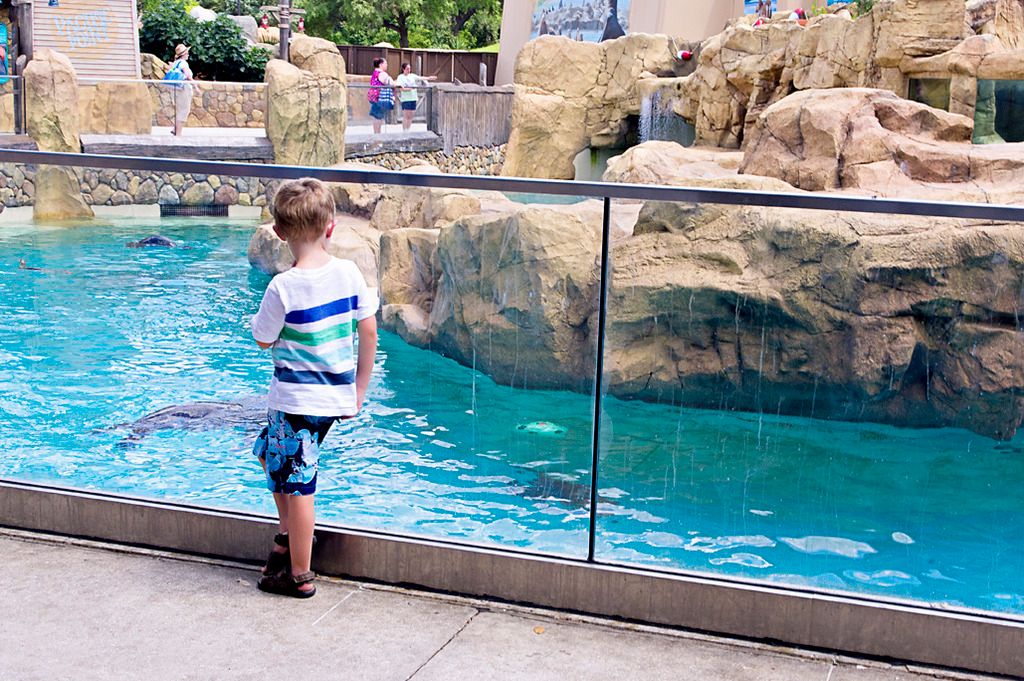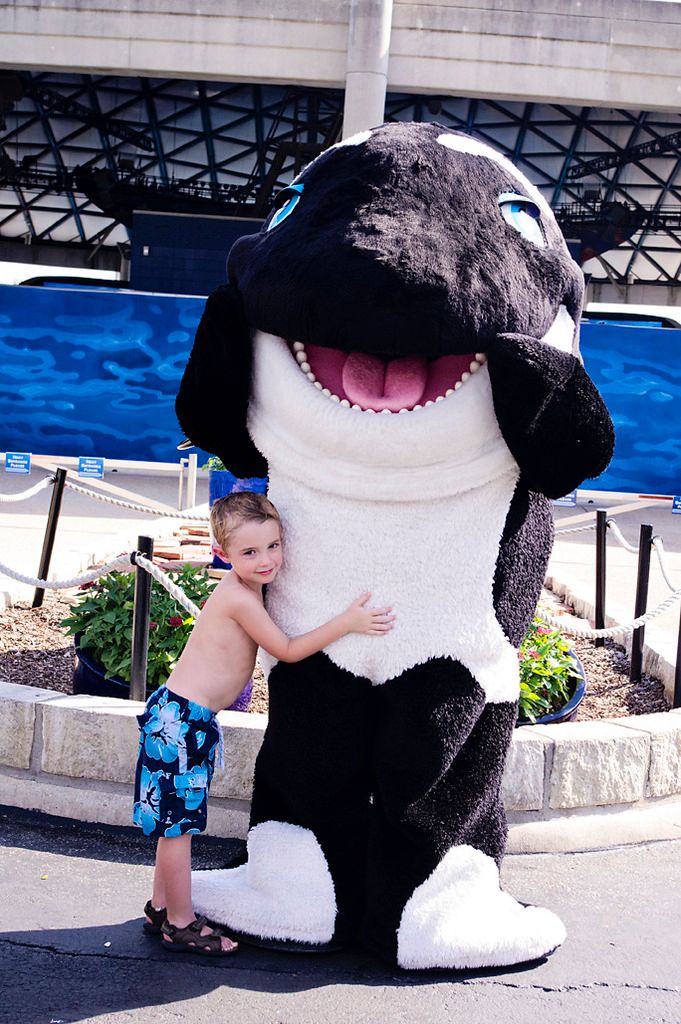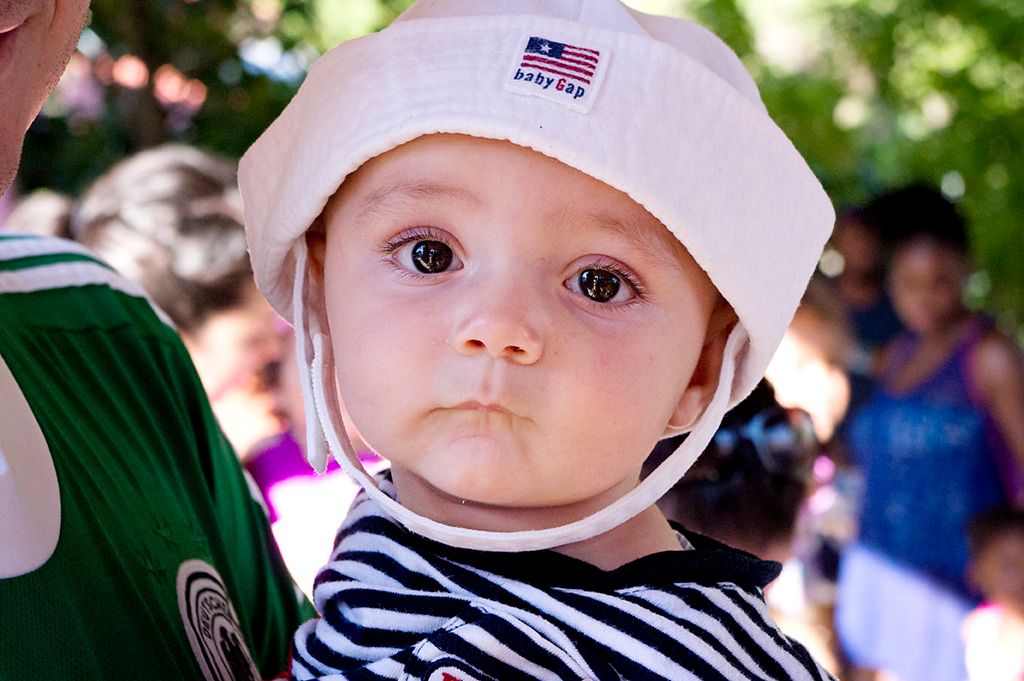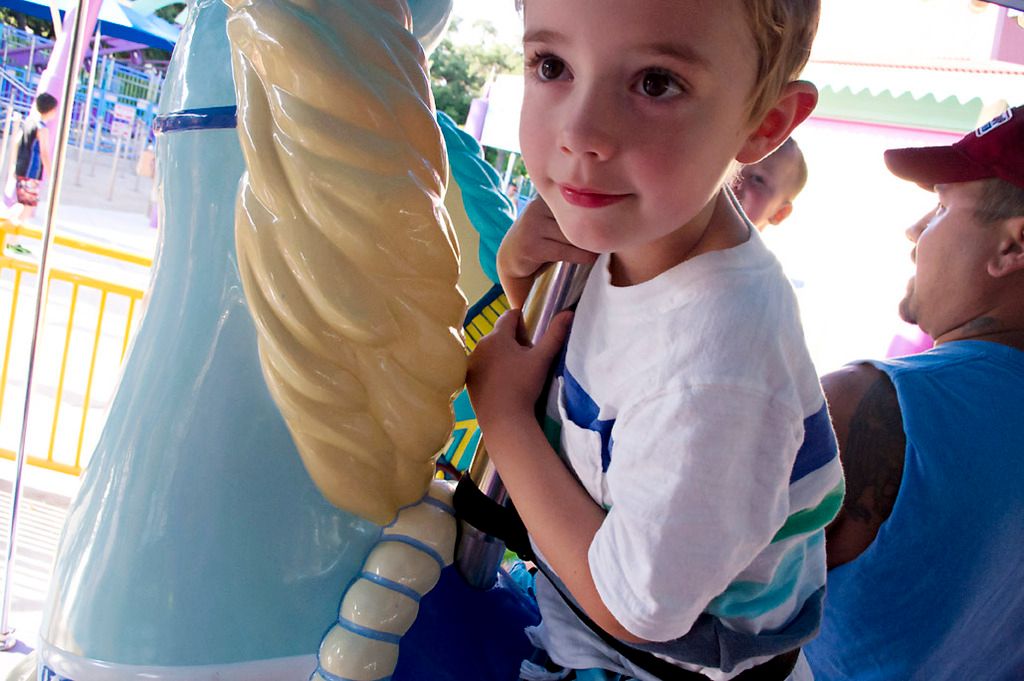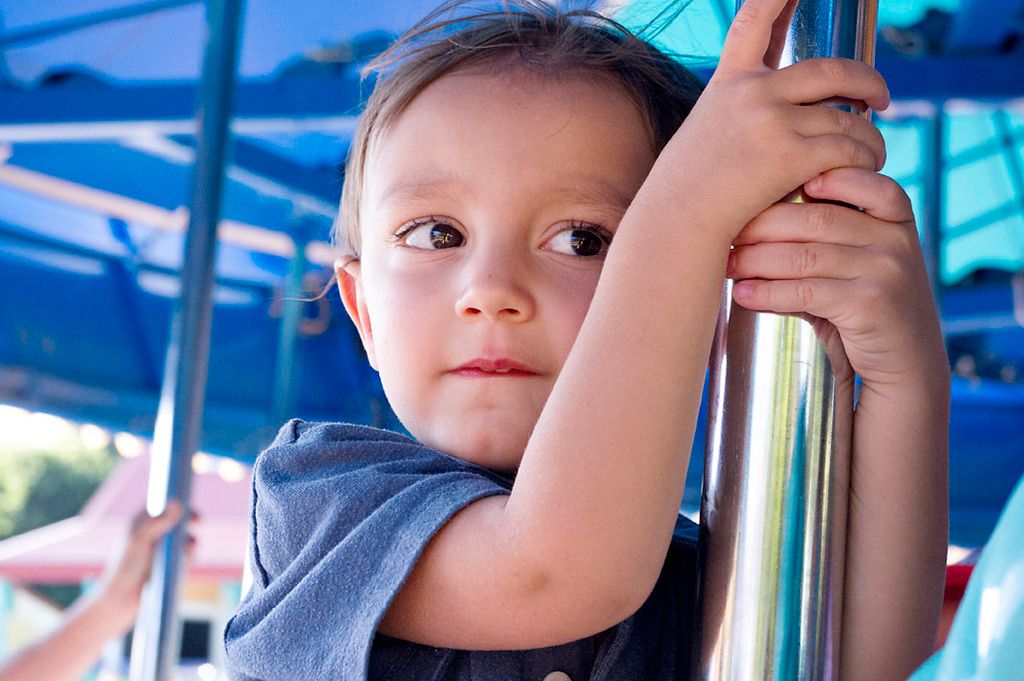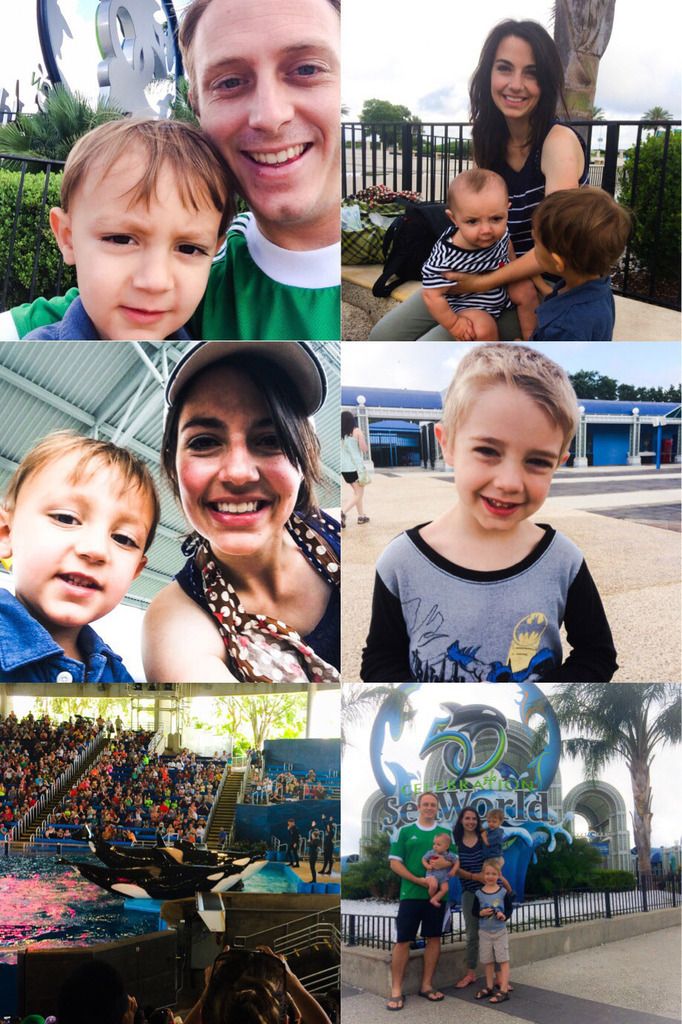 Then Friday we took it easy, if it wasn't for Dustin's back we probably would have gone to the River Walk and the Alamo but instead we went to one of our favorite places, the Magnolia Pancake Haus. My brother was the one that told us about it when we lived here, it is so yummy! It's so good it's been on the Food Network and there is always a 45 minute wait or longer, but it's worth it. Then we went back to the hotel and went swimming and just hung out.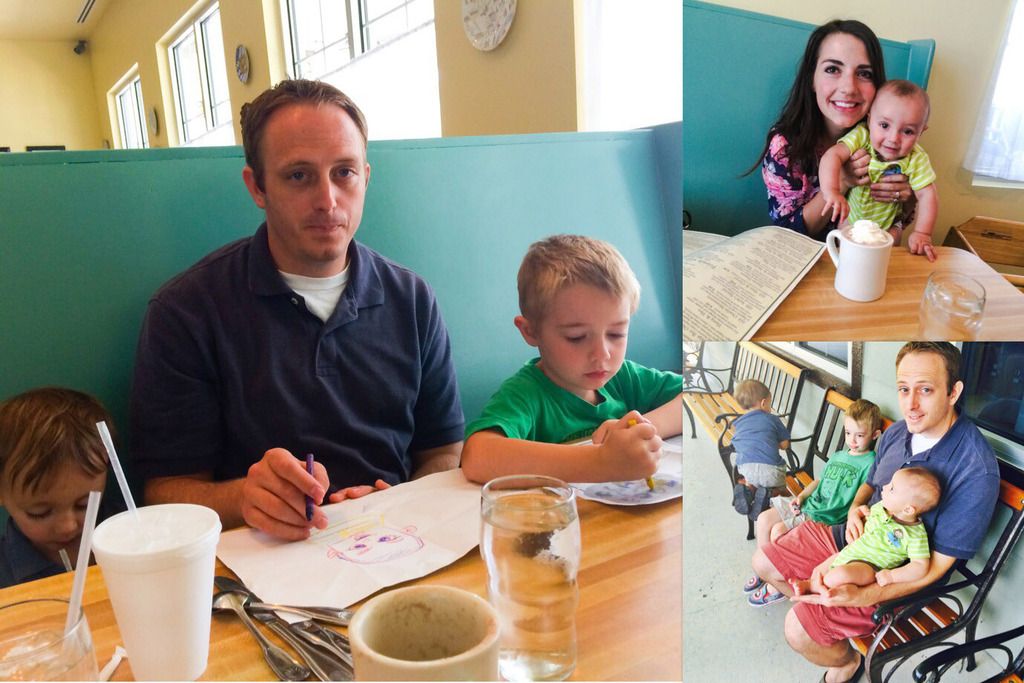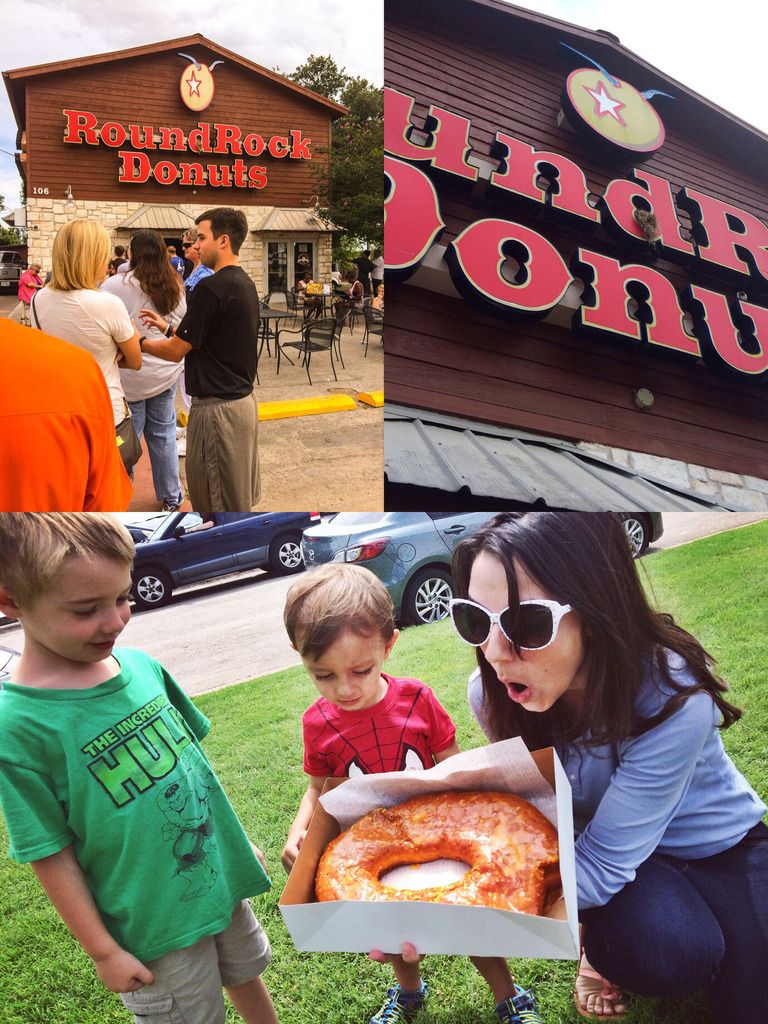 Then Saturday we headed home, but of course we had to stop at Round Rock to get the biggest donut!
I promise we don't eat out this much normally but you just can't pass up this yummy goodness, and I'm not even a donut fan.
It was such a fun trip, it was hard to come back because we have so much to do now that we are home, but I'm so glad that we did this trip, and it was so good to have all five us hanging out with not having to worry about life.
And thanks to Grandma and Grandpa Hayden for letting us use your time share to make this possible!