I'm not sure where to begin since I am so behind on this little blog here, I bet some of you thought I gave up on the blogging world.... but I haven't! We just haven't had internet for a month, and the first question people ask after I tell them that, they ask how we survived? Well, I did have my phone, so it wasn't too bad. But it's really annoying when everything is digital, but we survived!
So why did it take so long to fix it? Well, we have been very busy and there was no easy answer why it wasn't working that it took us a while to finally get the company to come to our place to fix it, but now we have it and I'm back in business.
So here's a really quick update of the last month:
One of the reasons we have been very busy is WE BOUGHT A HOUSE!!!
What a emotional roaller-coaster that was. We weren't originally going to look for a house this early in the year but house prices were going up and up like crazy that we just decided one day that we were going to do it. We looked at many, many houses. And we have had some crazy stories along the way, like Oliver falling through an air vent and was covered in dust and dirt up to his elbows, to houses that my realtor was too skittish to go in-that house was insane, if my realtor didn't freak me out I think I would have taken pictures of the house because I seriously thought I walked back in time, the house was made in the 1930s and it still had the original wall paper, floor, furniture. It was crazy! The beds were made, I wouldn't be surprised if there were still clothes in the dressers. Everything was in good condition, I've Never seen anything like it.
Then there were houses I loved and we would make offers but we wouldn't get it. The market is so crazy that we were asking more sometimes and we still wouldn't get it! People would tell me, "when you see your house you will know", well, that never happened to us. The house we actually got, we loved it, but we couldn't offer more than they were asking, and we thought for sure someone would out bid us so Dustin and I said "sure let's put an offer, but we won't get it." and later that day we decided that we were going to stop house searching because it was getting discouraging. Then the next day we found out we got it!!! So we bought a house in the most crazy summer!
So this last month has been super busy between not having the internet, doing the paper work for the house, Dustin finishing the school year- Did I mention next year he is teaching at the high school! And he will be starting their new digital illustration and graphic design program! He is so awesome! So we had to move his stuff at the high school. -oh I also forgot to mention, this last month our AC broke in the car, so for a week while I was house searching I was doing it with a hot car with the kids, but the kids did great. And while we are mentioning things breaking, last week our computer died!!! So it's been a crazy and expensive year... luckily for $600 we were able to fix our computer and it's brand new. So that saved us a lot since we have an Apple computer, but since everything is new, all of our programs are out-dated like photoshop, so we had to get everything else upgraded, so more money.
So the last few weeks, I've started packing while we are still living life. We are hoping to close on our house July 2nd, and since we bought a house last minute we already made big plans in the summer so we have been trying to work the move around our schedule.
Last week we went camping with some friends and family. The boys had a blast of course, and the weather was perfect, and we finally broke down and bought a tent, because Dustin's old two-men tent wasn't going to cut it anymore, so that was more $$$ this year. Then this week we are heading to San Antonio for a few days and we are taking the boys to Sea World! And I'm probably more excited about that than the boys. Then two days later we have to move out of our apartment, then hopefully we will close soon after that. Then the day after we close we will be heading to Idaho/Utah area for a month and half because we have so many reunions and weddings that we will just be there rest of the summer. So we will have a house for a month and a half before we even get to live in it! It's just a been crazy year!
Now a little update about the boys:
Thomas:
Thomas has been so awesome this last little bit. He's my little helper and Peter just adores him. Thomas is doing really well in his speech therapy and should be done with it before the year is done. He just started swimming lessons and he's done awesome. He's like me when I was his age and he gets nervous putting his face in the water. So I've started talking to him about his lessons pretty a head of time to get him used to the idea, I honestly thought he was going to be like me and not jump in the pool, but he's been the opposite, even when he's nervous he's does what the coaches tell him and now he's doing awesome! It's so fun to see your kids little triumphs.
Oliver:
Seems to have grown so much this last little bit, he's always been on the short side but I feel like he's catching up. He loves nursery, and the leaders just love him, but he's figured out that if he says he needs a diaper change that is his ticket out, that little stinker. A few weeks ago he seemed interested in using the potty but life was crazy so I hope I didn't miss my window. He still needs his mommy cuddle time, which I love, but he doesn't quite understand yet that he sometimes has to share with Peter.
Peter:
Is getting so big, I don't want to say too much since I will be posting his 4th and 5th month update! He's Five months! It's going by too fast.
And pictures for grandma's enjoyment:
Peter trying rice cereal the first time: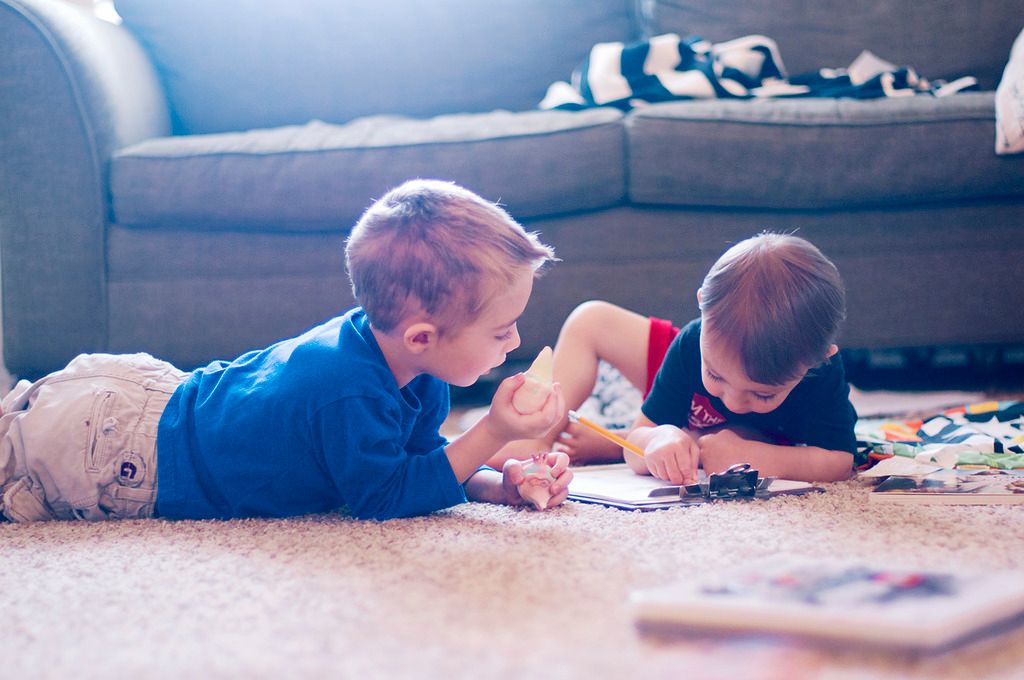 The boys love to draw.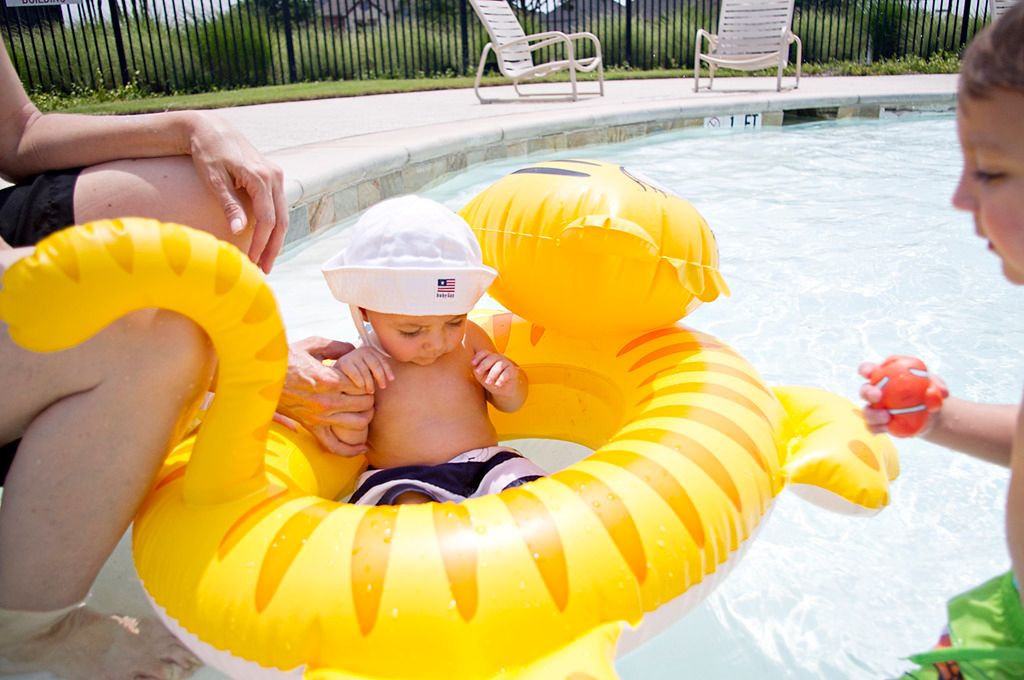 Peter's first time in the pool.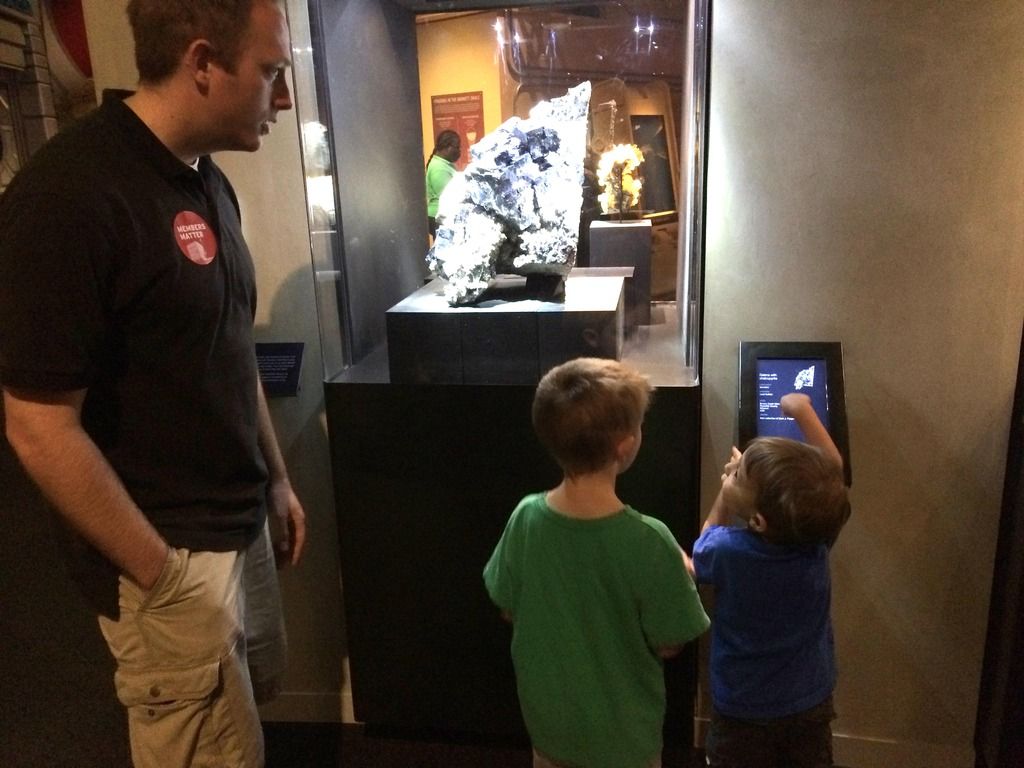 We love going to the Perot Museum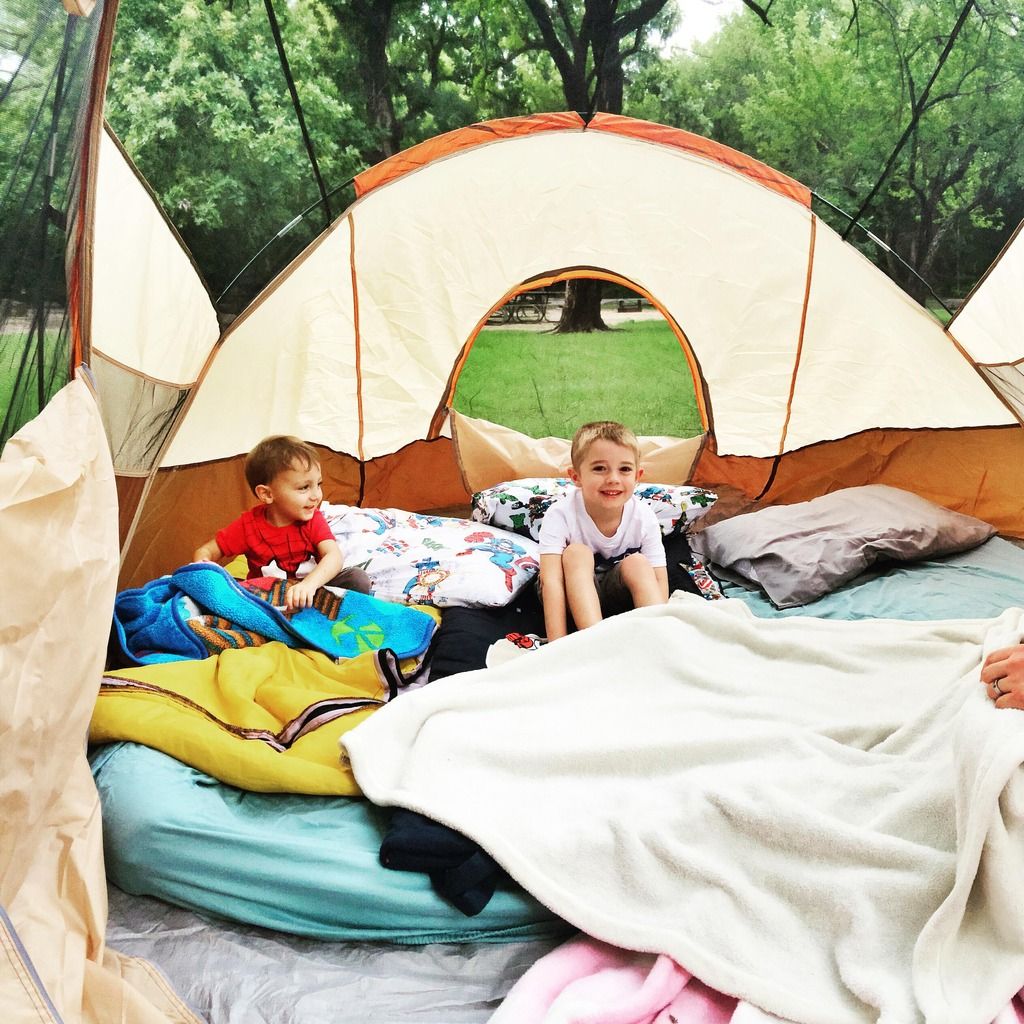 Camping in our new tent.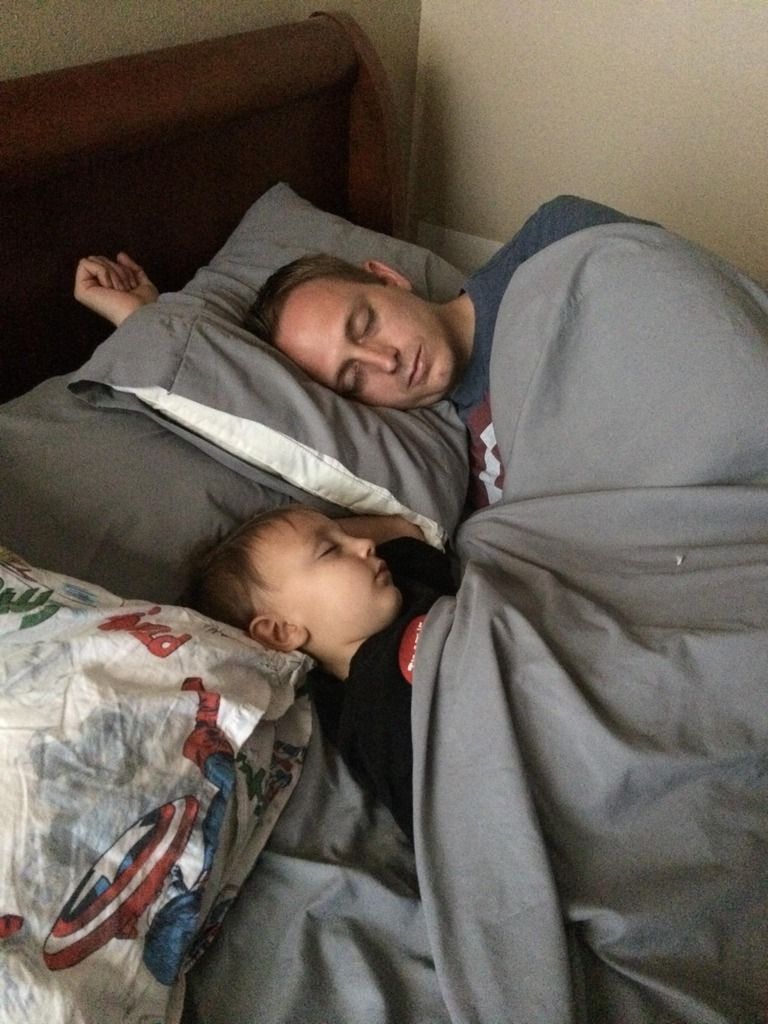 And a picture of how we have felt like this whole month with the craziness.