Life has been busy, and I'm hoping things will slow down for the next few months. But here is a little catch up of us the past month or so.
I have been busy working on my Character Design class for ten weeks, so that occupied most of my nights and when that class was finished, not a week later I was asked to do 3 paintings in less than two weeks while I was going through morning sickness so I didn't have energy to keep up with photography or this blog. Now that my class is done and my paintings are finished, and I'm starting to feel human again ( and 12 pounds heavier) I feel the itch to use my camera again and to blog so hopefully I will be a regular blogger again! We shall see... I have been saying that for a while now.
If you follow me on Facebook you would have learned a couple days ago we are expecting baby # 3!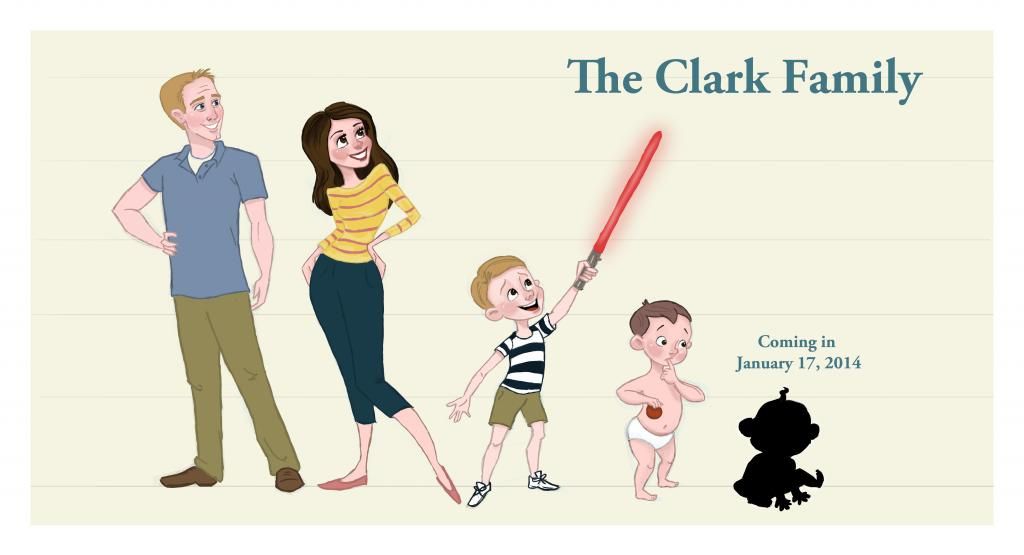 And yes, I put the wrong year on, that's something I would do. We are very excited to have three kids and nervous because we will be out numbered. We are 90% sure it's another boy (I have had a feeling for some time now that I'm going to have just boys) when I got a sonogram at 13 weeks the Dr and I saw a certain body part that was clear as day, and we saw it three different times, and it didn't look like an empirical cord. The Dr was shocked that we could tell so soon, but he didn't want to say it's a boy because it was so early in the pregnancy, but he said he would be surprised if it was a girl, so as of right now we are saying we are having another boy. And no name picked out, I have about 5 names I really like and I can't decide which one I like better. I've also started showing a lot earlier, at 9 weeks some one came up to me and said I couldn't hide it anymore and asked how far along I was. So I have been avoiding pictures of me till I announced because I knew people would have figured out pretty quick. I also didn't tell a lot of people at first because when I took the pregnancy test it was a negative, so I waited a few more days and it was a negative again, until finally a week and half later I took another test and at first I thought it was another negative then in a few minutes the second line showed up ever so faintly and I felt great till 8 weeks so I was thinking I was going to miscarry so I didn't want to tell anyone and get all excited if something did end up happening.
Now I'm 14 weeks and starting to feel better and I can feel like a functioning human being.