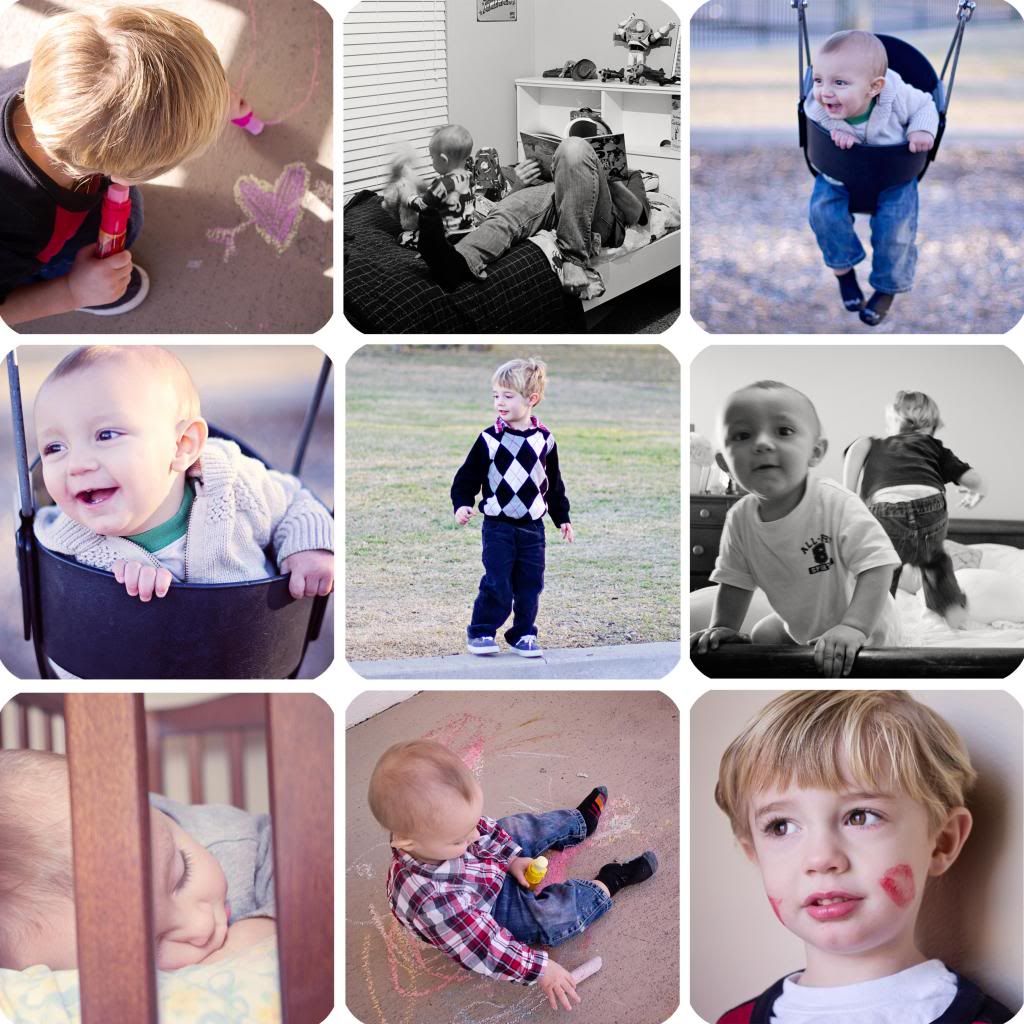 I feel like I have been neglecting this blog here, and I don't like it, so hopefully I will be better in the near future.
We have been pretty busy here in Texas with just everyday stuff. So here is a little update on everybody in the Clark clan:
Dustin:
Is busy teaching and with his new calling with the young men in the church. He still continues to do art on the side, and it planning to do caricatures back in San Antonio's Sea World during spring break. Also the caricature company that works with Sea World is now coming to Six Flags near us and they were interested in having Dustin becoming a manager there but we weren't too interested in doing that but he's meeting with some people tomorrow night about it, but he's more interested just working there in the summers and draw instead of managing, but we will see what will happen.
Thomas:
Thomas likes being in primary, the other week we just had stake conference and we left before the closing song and prayer because Oliver was done and needed a nap and Thomas cried for a good half hour and asked to go back to church. He has a lot of friends from church and he seems to be everyone's favorite, and least all the kids make me feel like that way. He's so sweet most of the time, but it's usually when it's just me at home, but he always tells me thank you and please and asks if I'm ok and makes sure Oliver is ok, but he is also going through the terrible three's, so far three has been harder than two. He loves daddy and always asks when is he coming home.
Oliver:
Is my mover, he is always moving, and always doing something. He isn't walking yet but I'm not rushing it, that's for sure, he's already keeping me busy. He likes to give me kisses and is starting to say thank you. He loves going outside and doing whatever Thomas is doing. He likes to draw and read. I feel like he's picking up a lot of words everyday and will be an early talker. He likes to wrestle and he's pretty good at it. And still is a big mother's boy.
As for me, I'm just trying to keep up with this motherhood thing, sometimes I feel like I'm doing great while other times I feel like I'm lacking in everything. I've been in a crafting mood and drawing mood so I have been doing that when I have free time which isn't much, but I hope to post some of that later. Right now I'm a sunbeam teaching and I'm liking it for the most part, my partner is a brand new convert so I've been doing all the lessons and it's been interesting having her help because she doesn't know a lot because she just joined so sometimes her comments are not right and come from her Baptist background so that's been fun and interesting and trying to correct her without making her feel bad. But some exciting news, some of my
clients
from last year have commissioned me to do a Peter Pan painting! Which I'm very excited about since I have been wanting to do a Peter Pan painting for a while! So I'm going to be busy doing that next week! And the painting is going to be HUGE like 10 feet or something, I can't remember the exact dimensions but it's big, so my painting has be really clean for it to look good but I'm excited for the challenge, and how awesome to have a 10 feet painting up on display!
Anyway there's a little update!