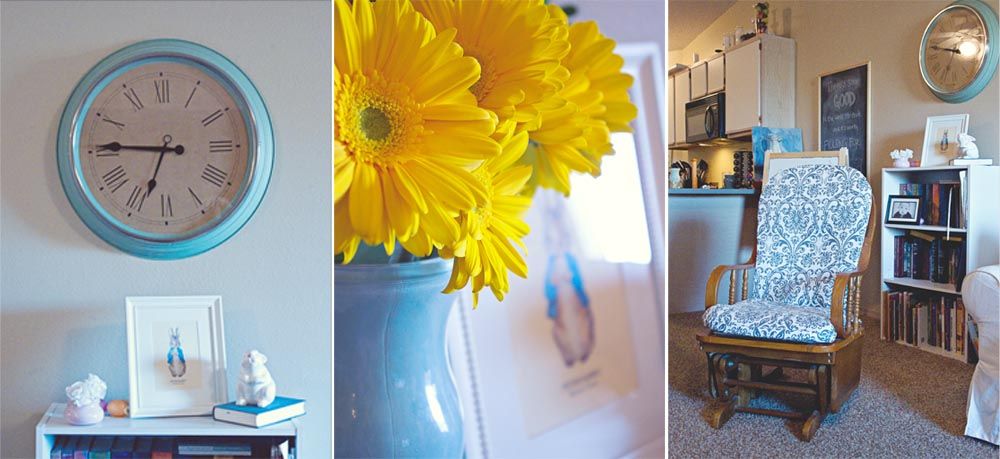 Two weeks ago I turned 25, yep, quarter of a century! I'm getting old, just kidding.
I had a really good birthday and got spoiled.
I woke up that morning with Daisies and balloons from Dustin, and Oliver with a big grin saying "momma!", and Thomas sang Happy birthday to me. It was perfect.
My in-laws watched the kids that night so Dustin and I could go out to dinner. Then we met up with them and had cake from Nothing-bundt-cakes, which are AMAZING!
Dustin and the boys got me a clock that I have wanted from Ikea! And I love it! I was surprised to get it!
Then my in-laws, who are AMAZING people got me a rocking chair. I have been wanting one for a while and they found this one and fixed it up (it was broken) and recovered it with cute fabric! I was so touched that they did all that work for me.
Then yesterday my brother, Michael, and his family watched the boys all day for us so Dustin and I could do something with just us two! We decided to head to Six flags and ride a bunch of roller-coasters then we had dinner. It was so nice and fun! It was the longest I have been away from Oliver. So that was another great Birthday present.
Then last, but not least, Dustin got me an I-phone! And it's on it's way! So it should be coming sometime this week! I'm very excited! I've been holding off getting a smart phone for a while but the last little while I have been talking about wanting one so Dustin said to pick one out!
It was a great birthday and I'm excited for this next year!