After two months, more like one month, since we were gone for a month in the Idaho/Utah area... I have pictures of our first home!
We had the boxes cleared pretty quick it was just getting around hanging pictures and some final touches. There are still things that still need to be done, like the entry way, and a wall in the living room, and etc... but who knows when I will get to it.
Anyway, here is the front. I have some big plans for our front yard, but it might be next year since we just bought the house. But I'm planning on painting the door a light teal, and having some boxwood bushes in the front and pink flowers-maybe roses. And one day to bring down those big bushes, right now we are just shaped them a little bit.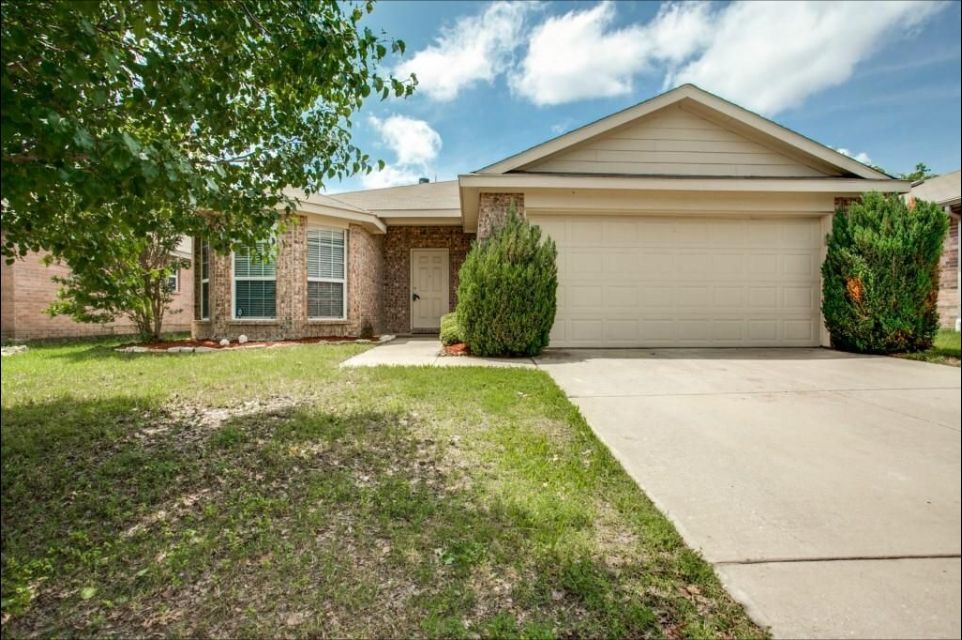 The entry way, I'm planning on putting hooks for coats/backpacks and some pictures hanging there.
The living room. And yes, I have three boys and white coaches. The covers are washable and I love them. Having white I get to play with colors and themes through out the year. I pretty much work my house around holiday decor. I can't wait to bring out the pumpkins next month!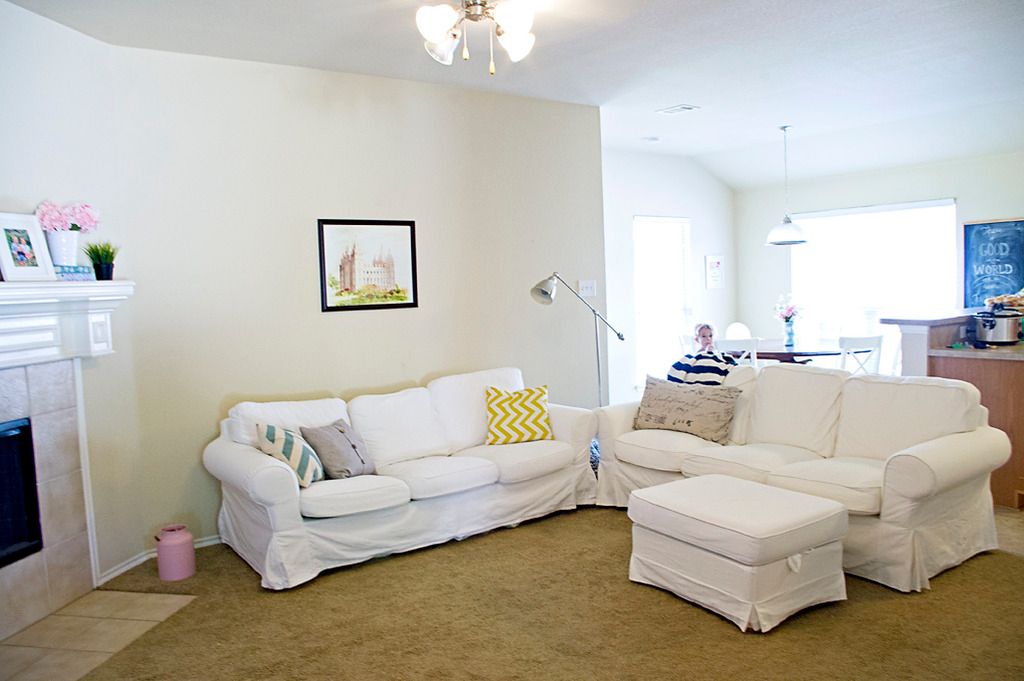 And I love the Salt Lake City Temple painting we have.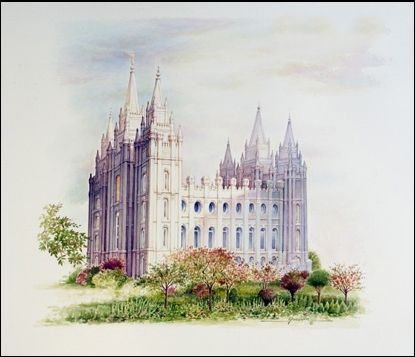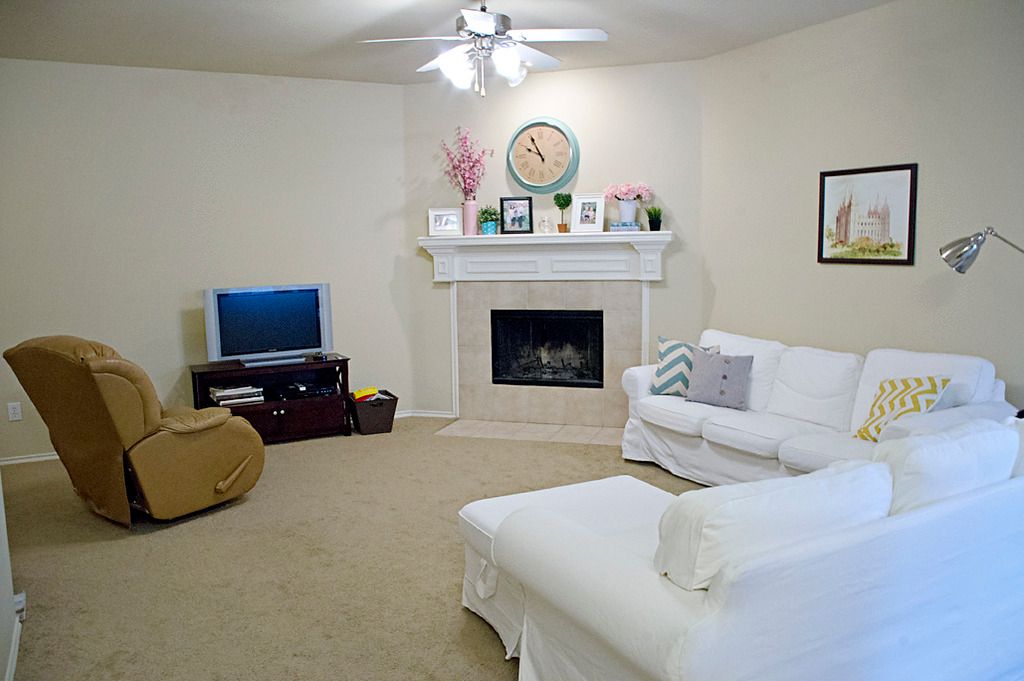 The dinning room! Probably my favorite room. My mother-in-law found this table at a garage sale and I love it! I love eating at the table and we all are facing each other.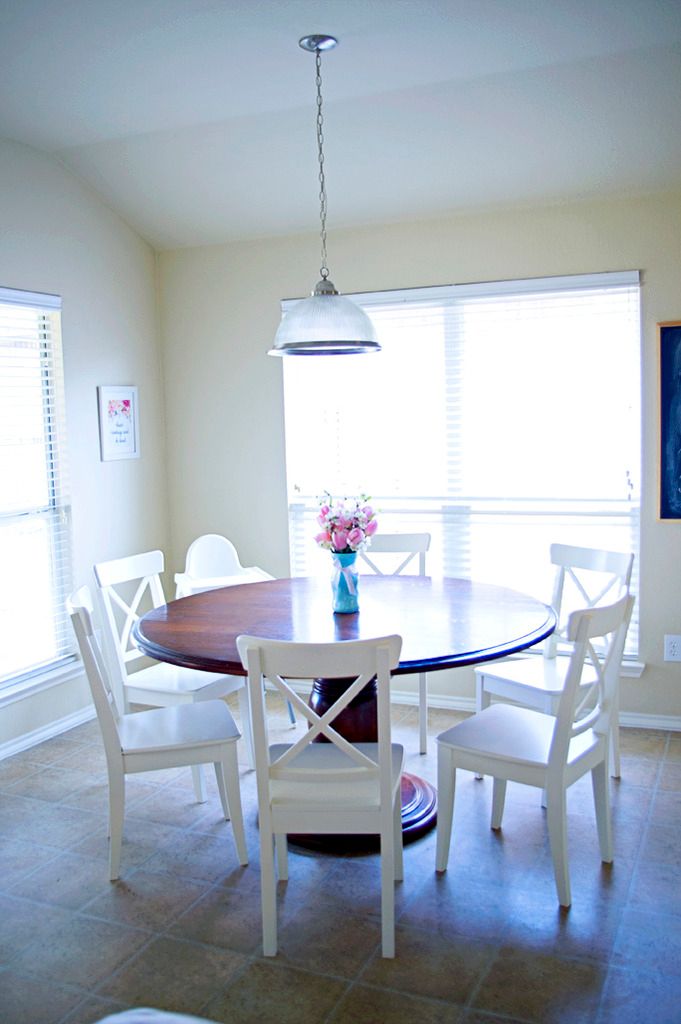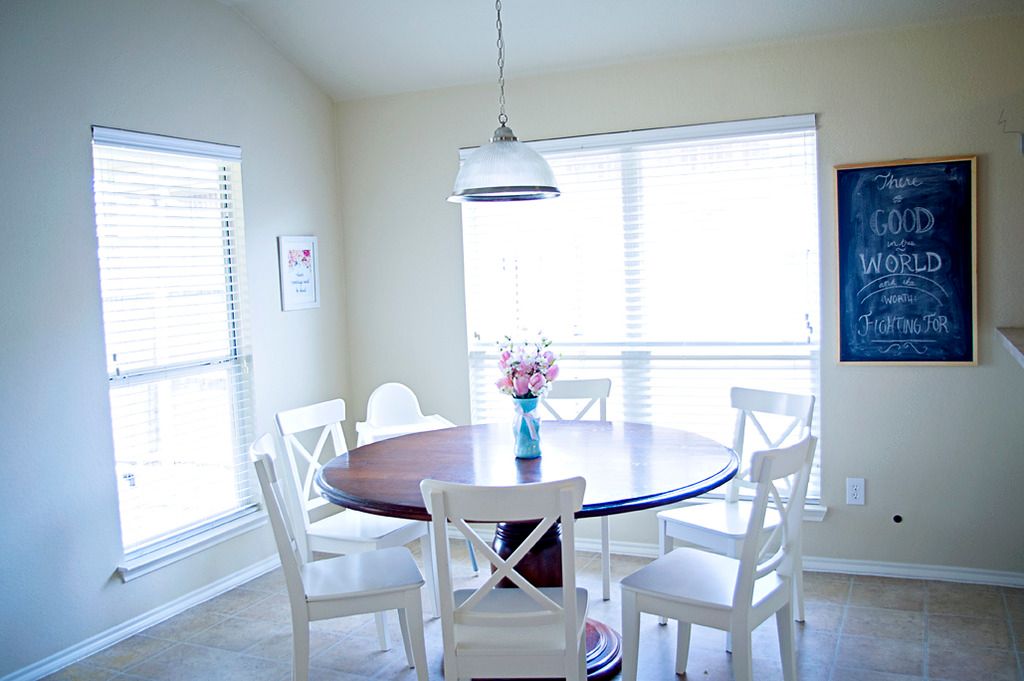 And I love this print that I got at Etsy that has a quote from one of my favorite movies. My house is very feminine while I'm surrounded by boys.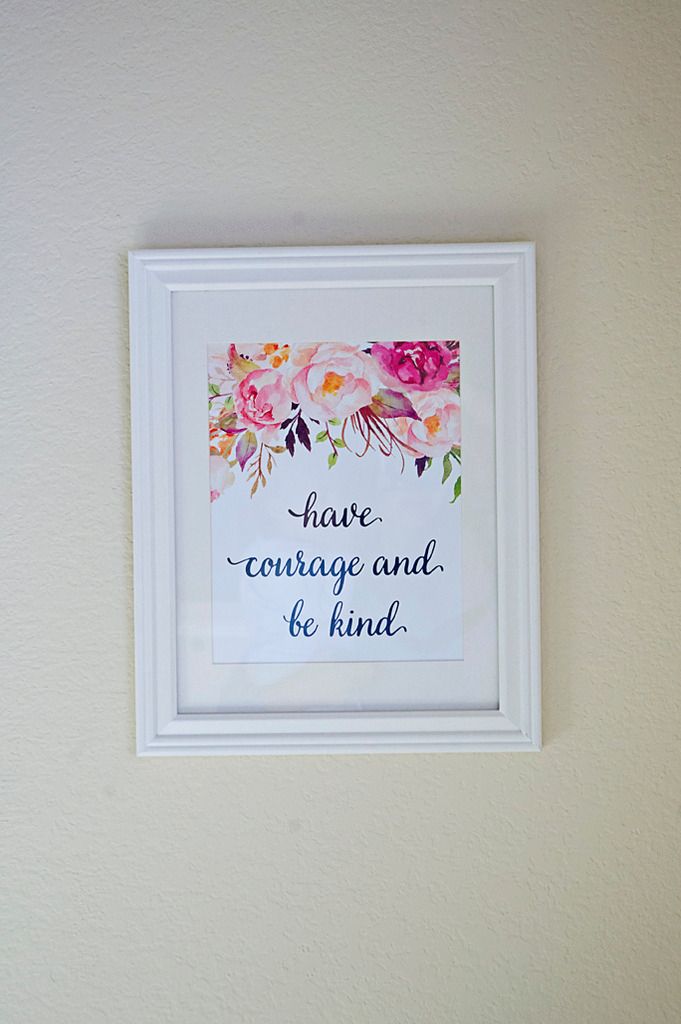 The kitchen. This picture is from the sellers, we have a black fridge, and it's never this clean.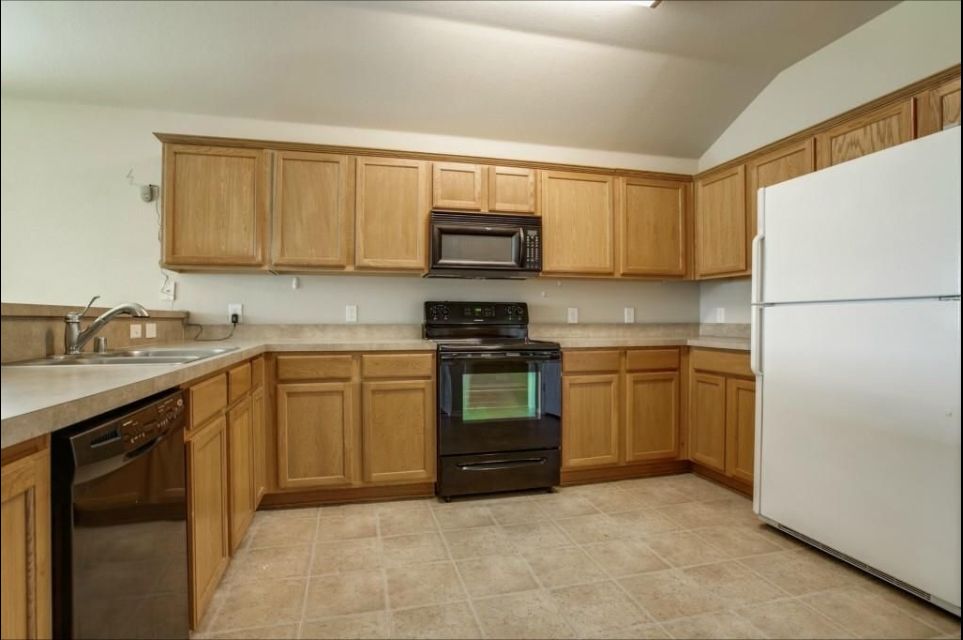 Our bedroom, right now Peter is with us. And I'm planning on more decor down the road.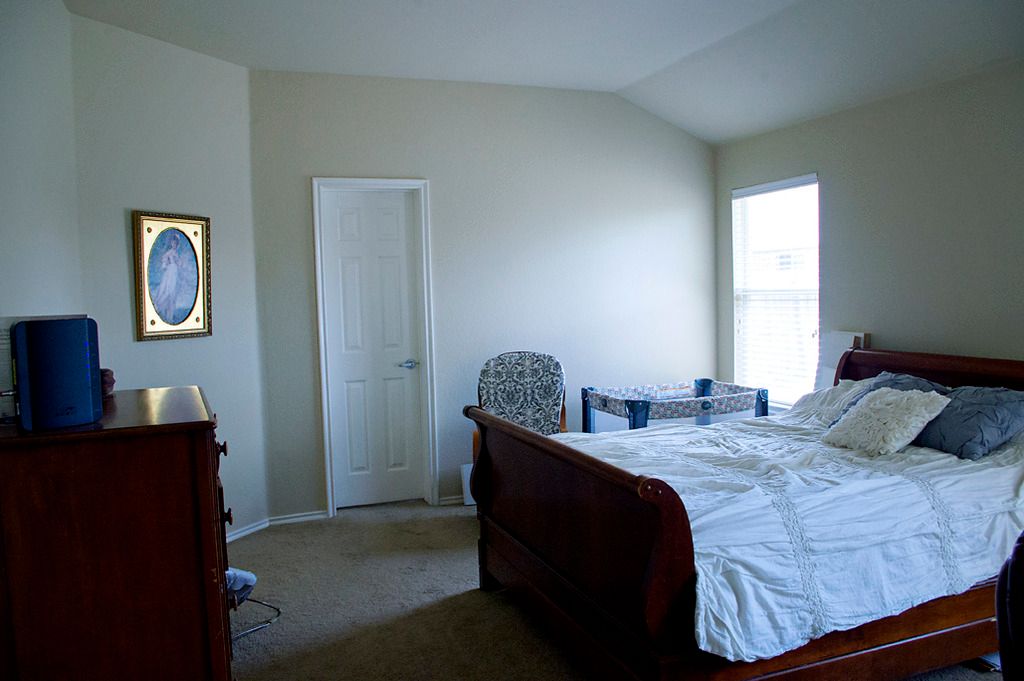 I do have a painting in there that I love that I inherited from my grandmother. If I have a girl one day I will have it in her room, but till now it's in our room. It's called Pinkie by Thomas Lawrence and it has nothing to deal with the book, "Wuthering Heights" but I always think of that book when I look at it, and my grandmother.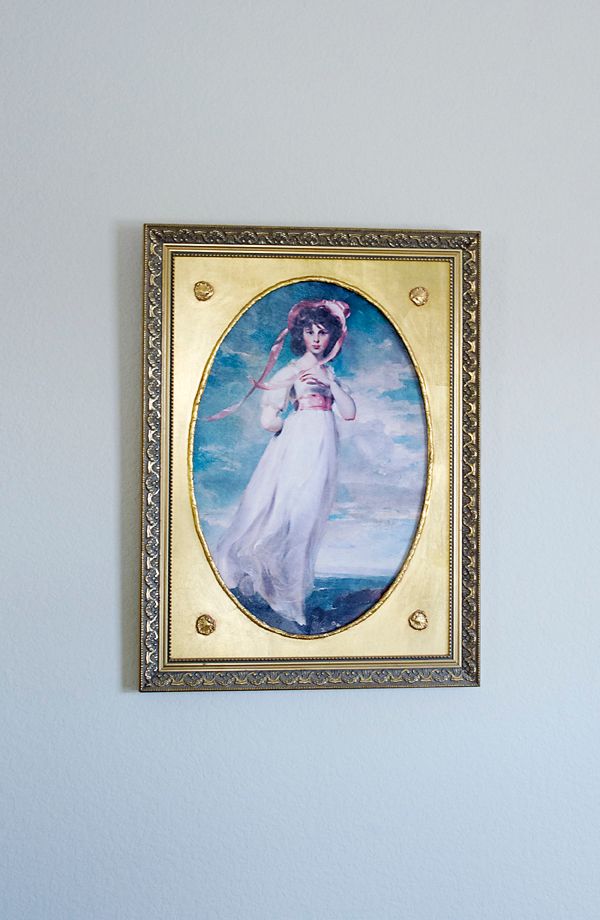 Our master bathroom is awesome. I'm a bath girl all the way so I love this thing.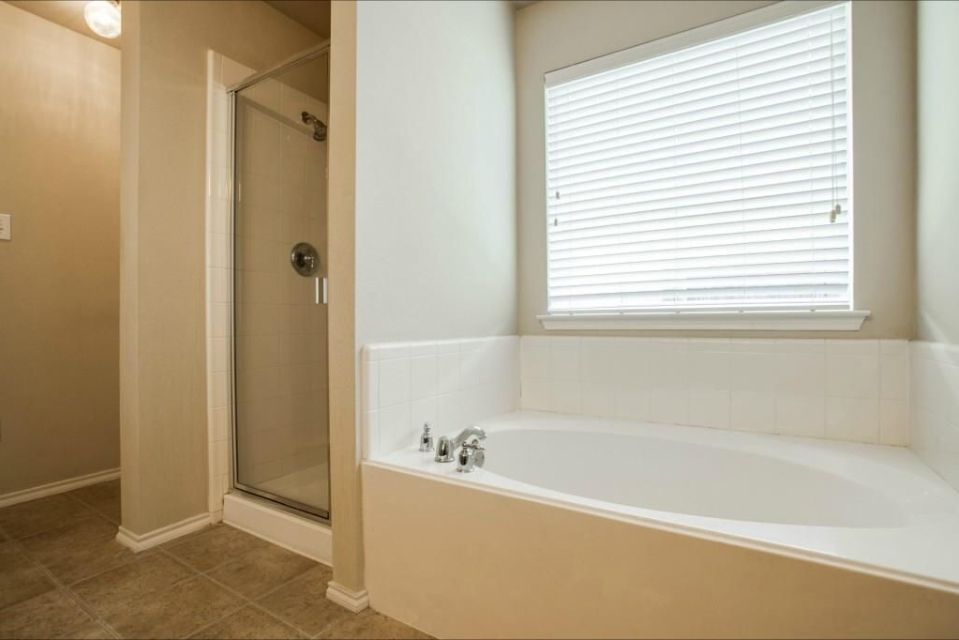 The boys' bedroom. It looks almost the same as our last place but no crib and now they have drawers. In the near future we will have bunk beds and Peter in the crib.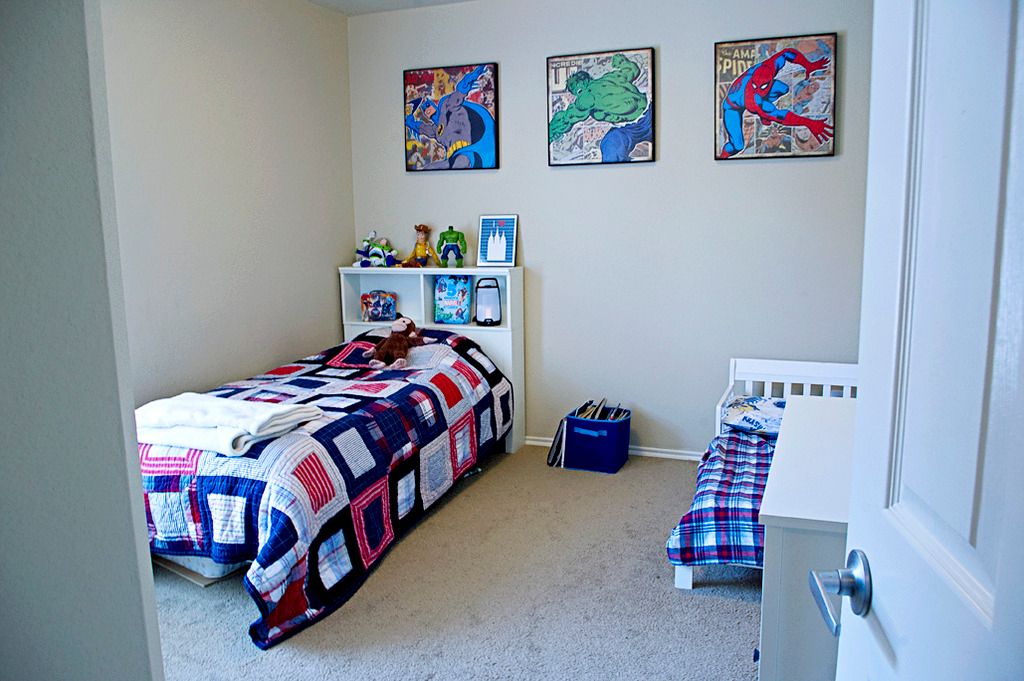 The boys'/guest bathroom. It was hard to get a picture of all of it. So I was trying to take a picture of the two favorite things in there; the shower curtain and the print.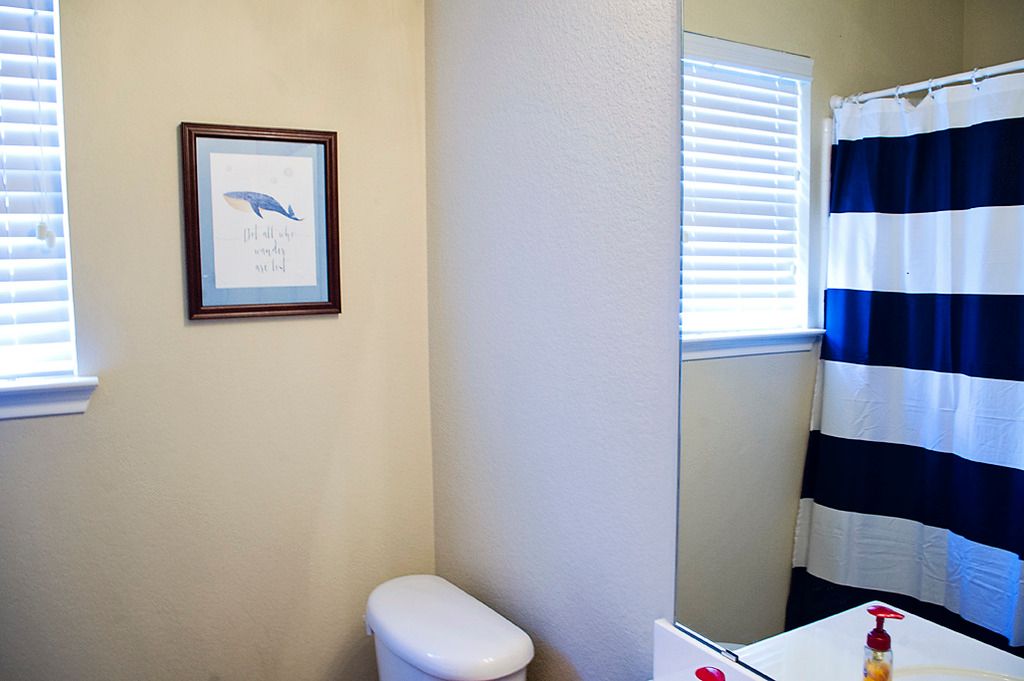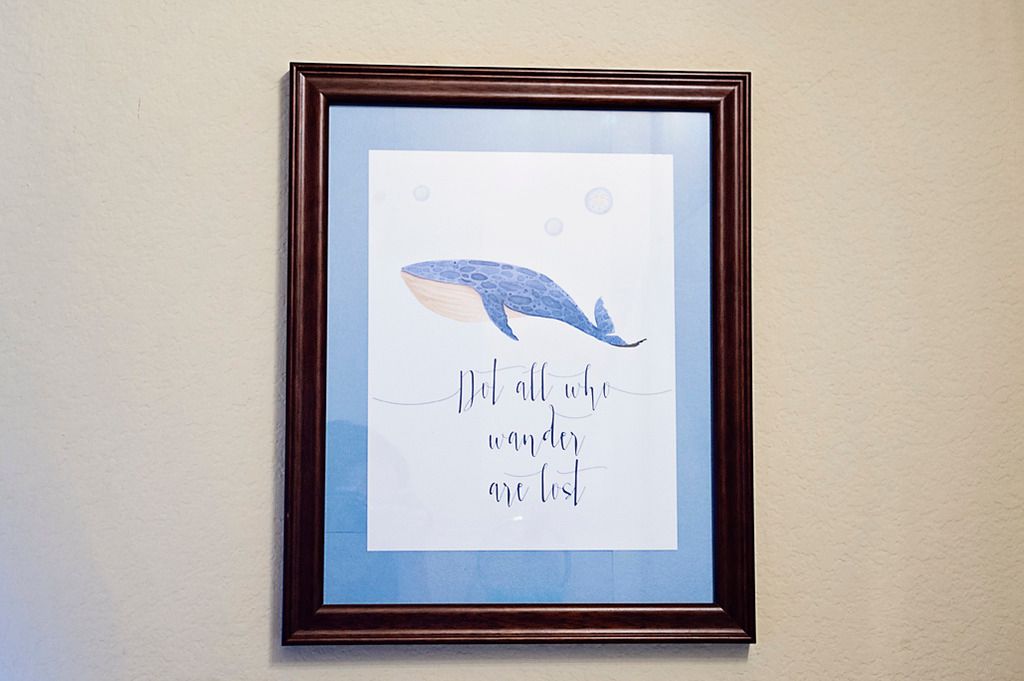 The toy room/pre school room. The kids love this room. Right now I have some of the pre-school stuff on the wall, but I'm planning on framing some of their artwork and putting it on the wall and making a collage.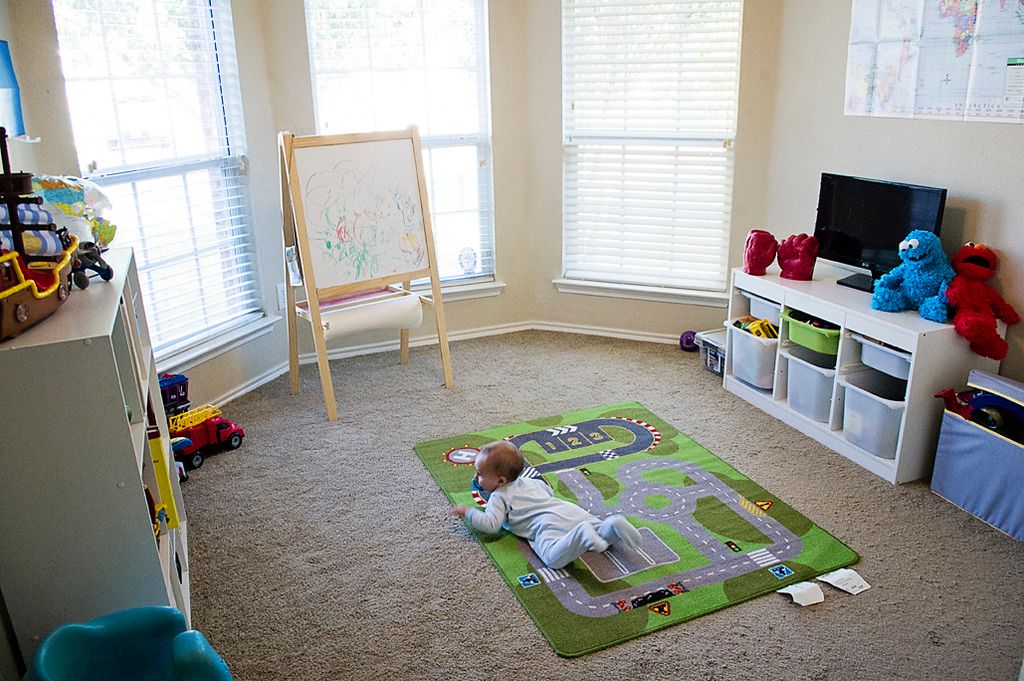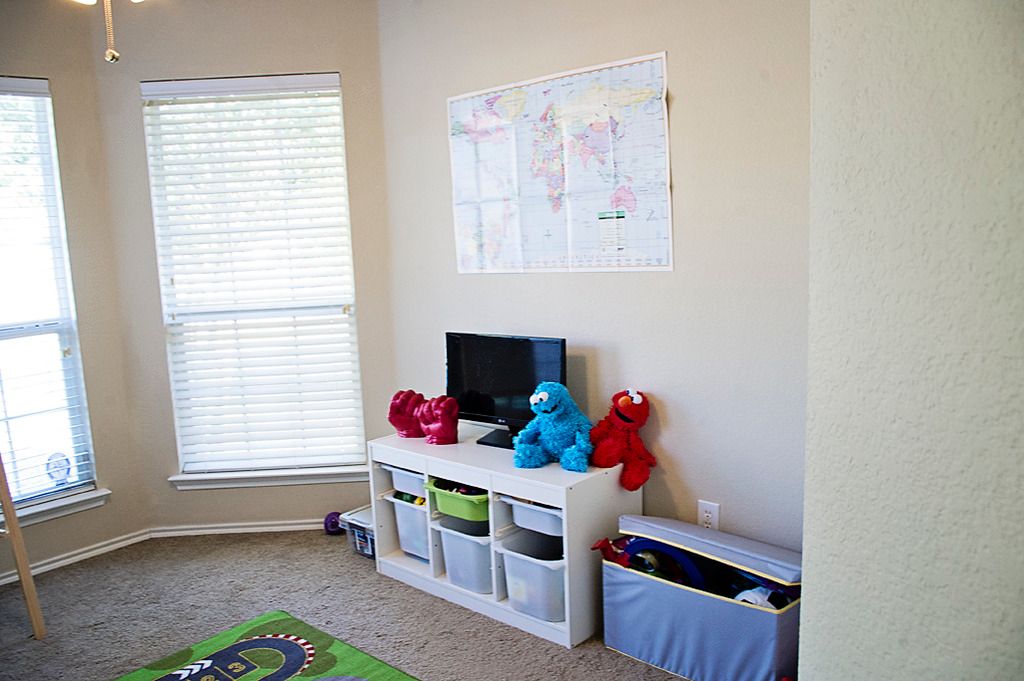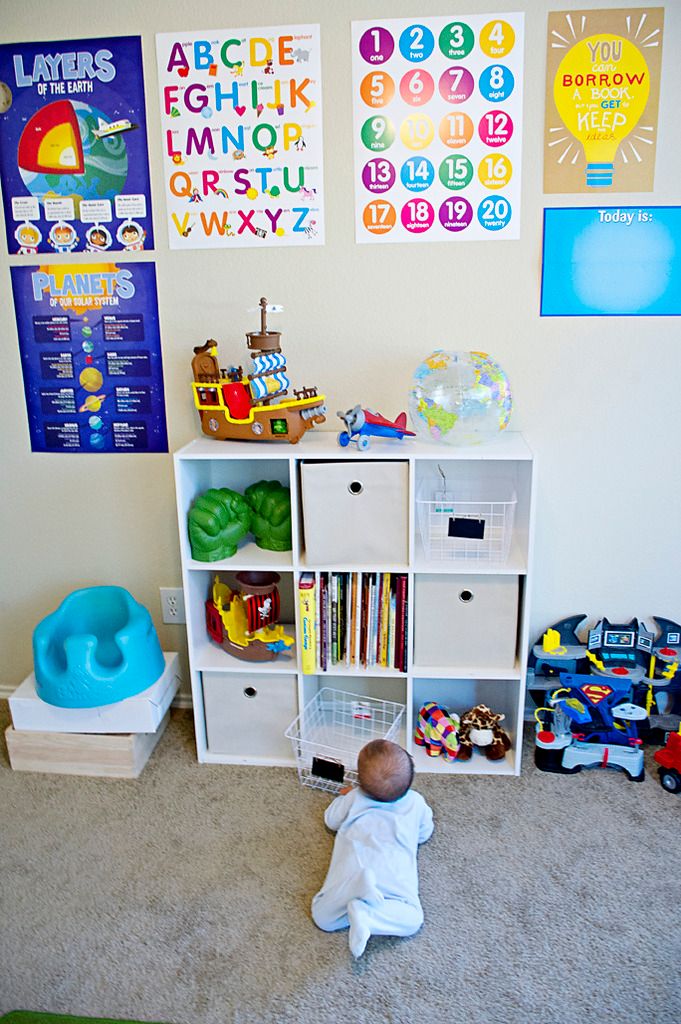 Anyway, that's our home! We just love it and we are exited for all the memories that we will have in this house we call home!