I'm so behind in blogging, and I'm not sure if I will ever catch up.
On May 4th we were total nerds and had a Star Wars Party.
The boys LOVED it! We made some Star Wars cupcakes that day. Dustin's mom and sister came for pizza and were dressed up! I was going to and totally forgot, but they looked awesome. They brought over chocolate covered pretzels to look light sabers, and the boys were all over that.
We watched episode 4, while Dustin and the boys got their faces painted. Oliver was hilarious while I was painting his face, that kid would not hold still for nothing.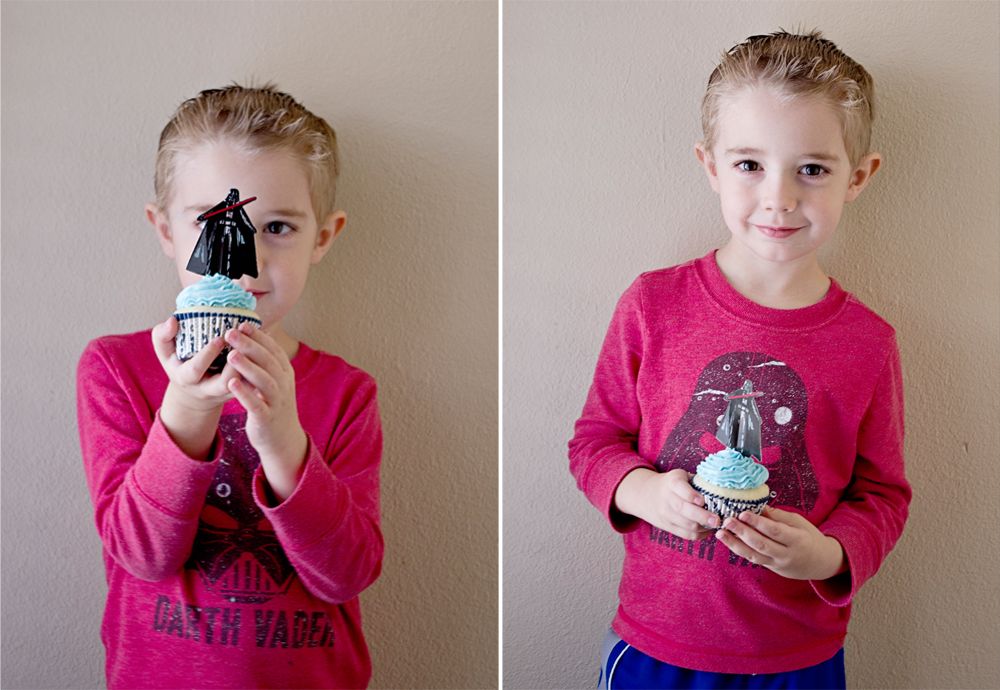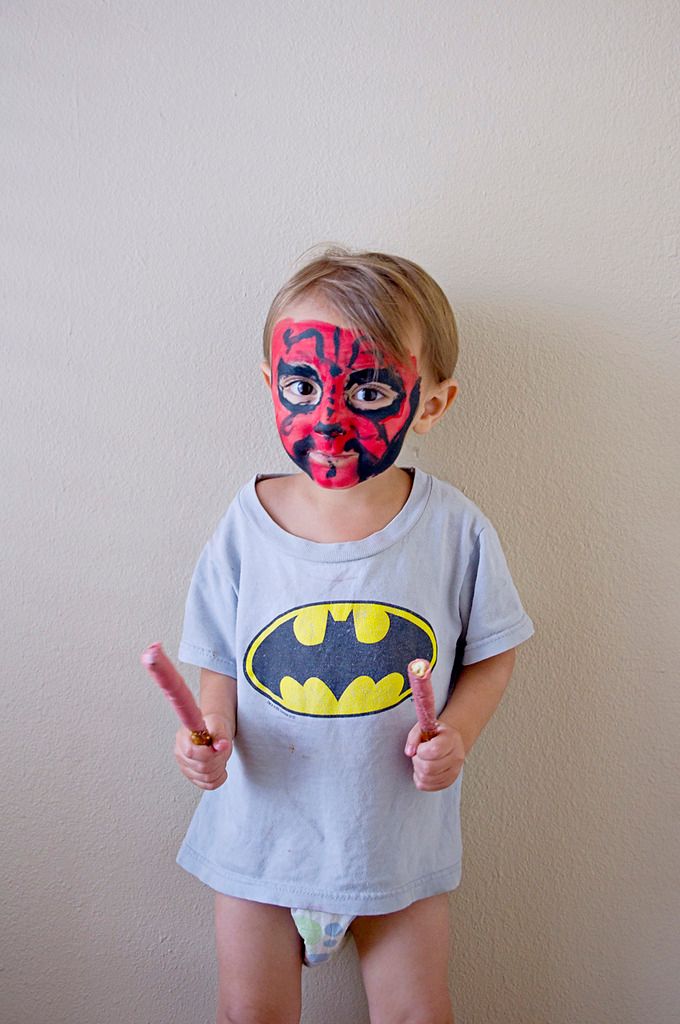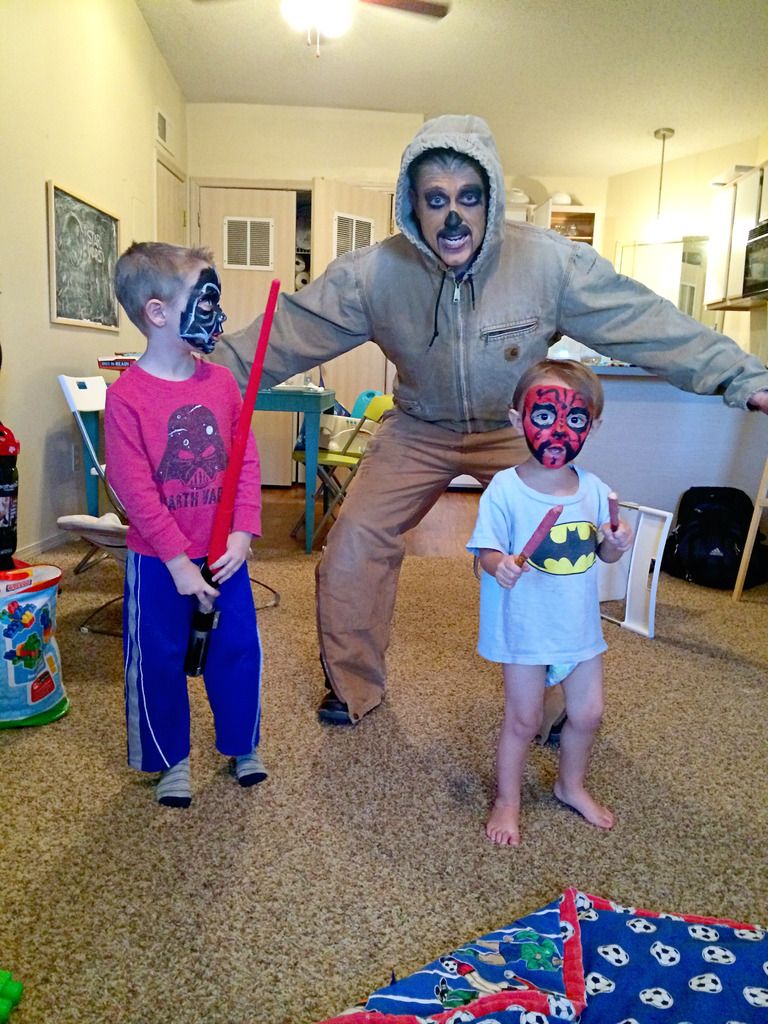 And if you are wondering who Dustin is, he is Chewy.
We had so much fun, we probably do it next year.