(This is a post I started last week but never really finished so I'm posting now)
This week I was really bad at taking pictures of the boys and our daily lives, so I thought maybe this would be a great opportunity to flush out some thoughts I have in my head lately, so this posts in mainly for me and probably will be random.
I don't know where I want to begin with this post...
Being an artist is hard, it's emotionally draining sometimes. Being a mother can be hard, and emotionally draining as well, so when you combine the two, well, it's emotionally draining.
I love art, it's such a big part of my life, and I honestly feel like it's my calling in life.
Speaking of calling in life.... This year I really have felt like I need to push my art, which has been a scary and frustrating thing. It's scary to put yourself out there and get rejected or have the fear of getting rejected. I don't think people know how much soul one puts in their artwork and it's hard when people don't appreciate it. It's frustrating when I plan to paint that night and I end up having to take care of sick children. But I try to put all the negative thoughts my head and keep going.
This past Saturday our Stake had a Relief Society conference. And the theme was "women who know" and women who create. And they wanted sisters to bring something to display what they like to "create" so I brought over some framed prints.
In the conference they talked about all the women in the scriptures. Then afterwards they had some workshops and one of the workshops the speaker did a wonderful presentation about the Female Mormon artist
Minerva Teichert
. I'm pretty sure I was teary-eyed most of the presentation because I felt like I could really relate to the artist. She gave up a lot art opportunities to be a mother and for her children, and that she would paint between chores and late at night when the kids were in bed. She was rejected a lot in her career but at the same time had a lot of success. She painted huge murals in her living room, it made me feel better about my studio in the corner of our bedroom:
And it was something I need to hear and I'm so grateful that I went. Anyway, I have more thoughts, but one is busy. Anyway here is some homework that I have been working on this past week. It's been hard but I'm learning loads.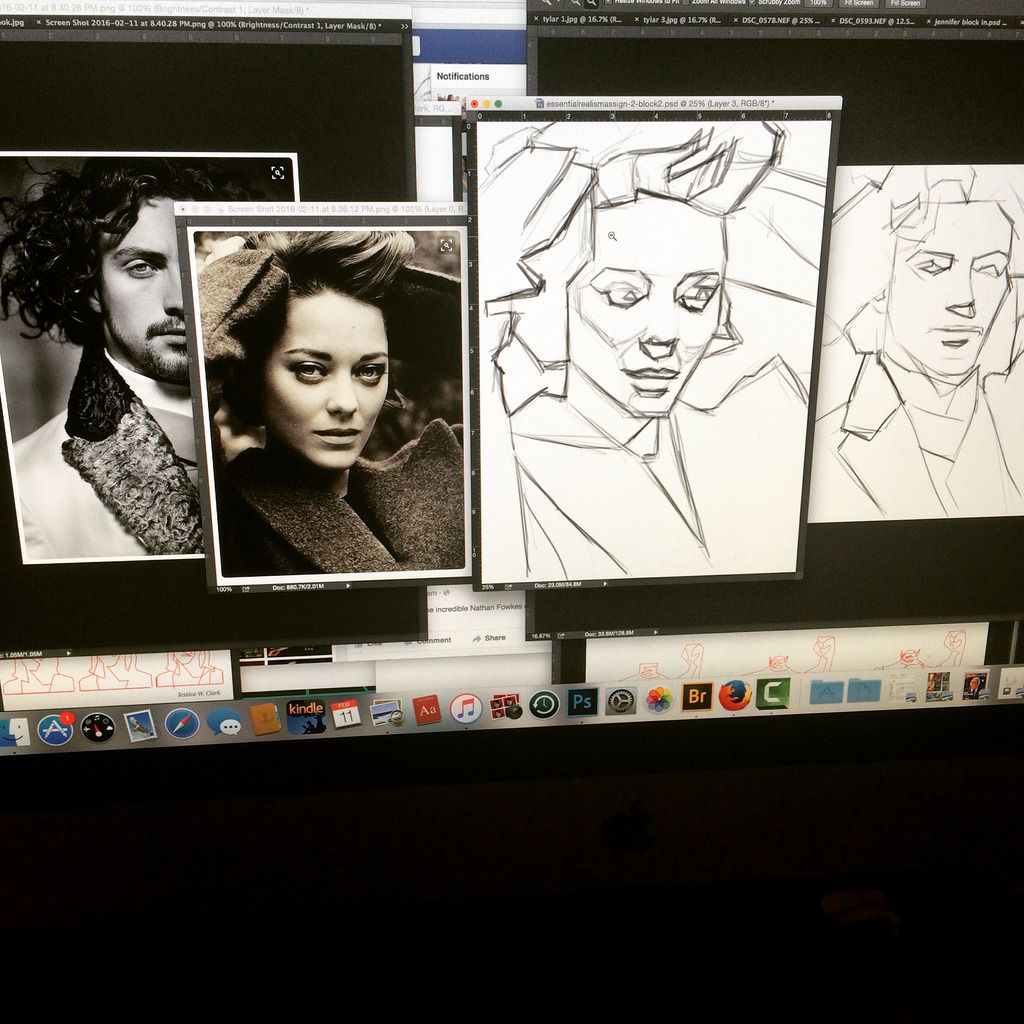 Also this past week I helped a friend with a photo shoot for a bunch etsy shops to show their produts. I said I would only do it if I can put one of my prints in the shoot ;) anyway it was a lot of fun, since I love staging things and taking pictures of it.