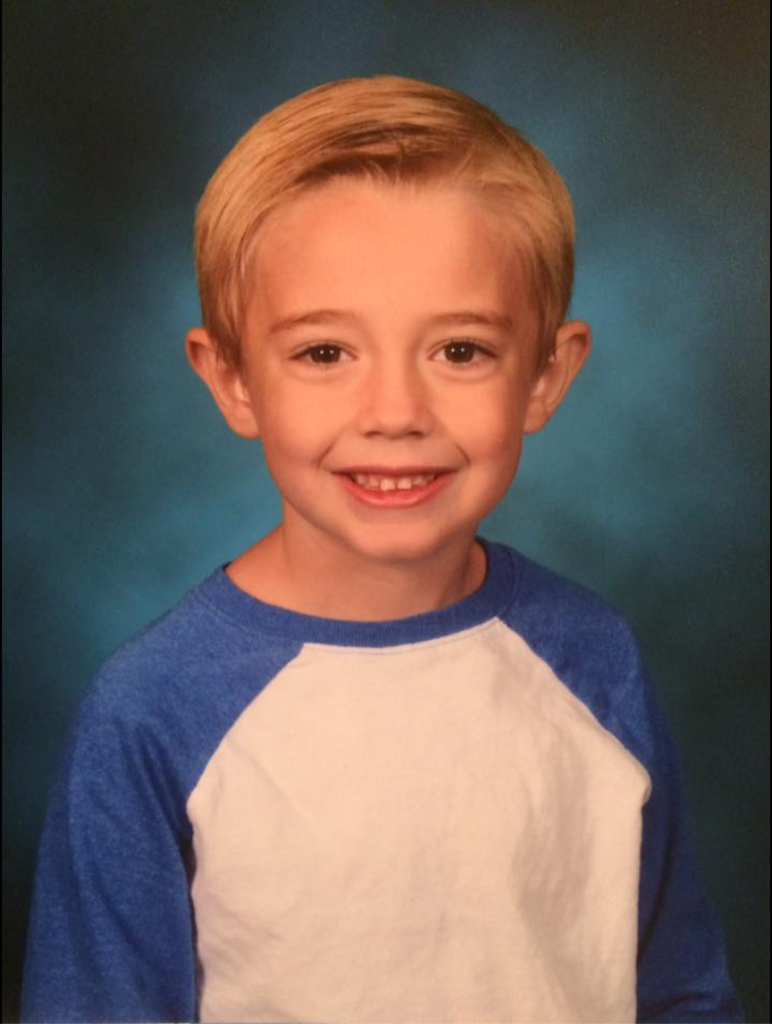 Not the best replica of Thomas' school picture, but I love it!
I know most people don't like school pictures and they don't buy them nowadays, so I almost didn't, but once I saw this picture I was so glad that I did. I think this is the cutest picture ever!
Anyway, a little about our Thomas:
Thomas is a really good kid and we are lucky to have him in our family, I can't believe how fast these six years have been.
He loves school and his teacher. He loves reading and working on his letters.
He's not afraid to be his own person, and won't follow the crowd; he will do what he wants to do or what he thinks is right versus follow the other kids.
He is very tender-hearted, and loves babies!
He's a home-body, he rather hang out with his brothers then play with friends. Which sometimes I stress about him not having friends because he rather stay home but at the same time I love that he loves being with us, I guess we are just way too fun here ;)
He loves to draw, super heroes, and video games.
He tries his best in school and is always excited to show me his purple smiley face (that means you were really good in school) in his folder.
The librarian in his school came up to me one day and said that Thomas was one of the best kids she has known and that there needed to be more Thomas' in the world, that just melted my heart!
He loves my home made rolls and asks for them constantly, and he loves Tacos and vanilla ice cream.
He can be a picky eater and likes his food a certain way and it can drive me crazy.
He's not very athletic, and I'm afraid he gets that from me. He likes to play soccer with his brothers and Dustin but that's about it. So maybe he will be more in the arts in school when he is older.
We love our Thomas!