This week was a little crazy but a lot of fun!
Last Sunday, Dustin's sister, Crystal and her family and Matthew came to visit. I feel bad that I only have this picture of them, but we were always on the go and having fun that there wasn't that much time. It was so much fun going to SeaWorld and Aquatica for three days with them, and Dustin and I got to ride some slides together! And Thomas loved having his cousins over, especially Matthew, he keeps talking about them.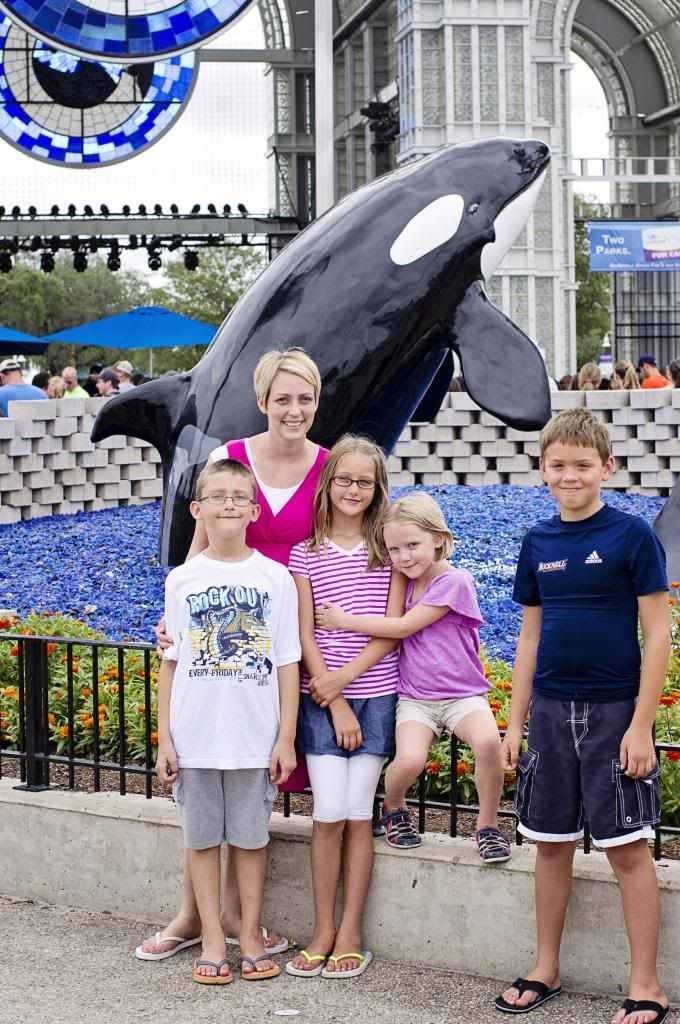 So they left Wednesday, than my brother, Michael and his family arrived Thursday night. Friday we spent all day at SeaWorld, sorry no pictures I was a slacker this week, but we had a lot of fun, and the kids slept good that night.
Saturday morning we went to downtown San Antonio to see the River Walk, which is my favorite thing in San Antonio it is so BEAUTIFUL! We also checked out the Alamo and an old cathedral. Than hung out at the pool rest of the day. Than Sunday they left early in the morning, Thomas was really sad when they left, but he was pretty excited to get his room back, I guess his superhero room is cooler than our bedroom.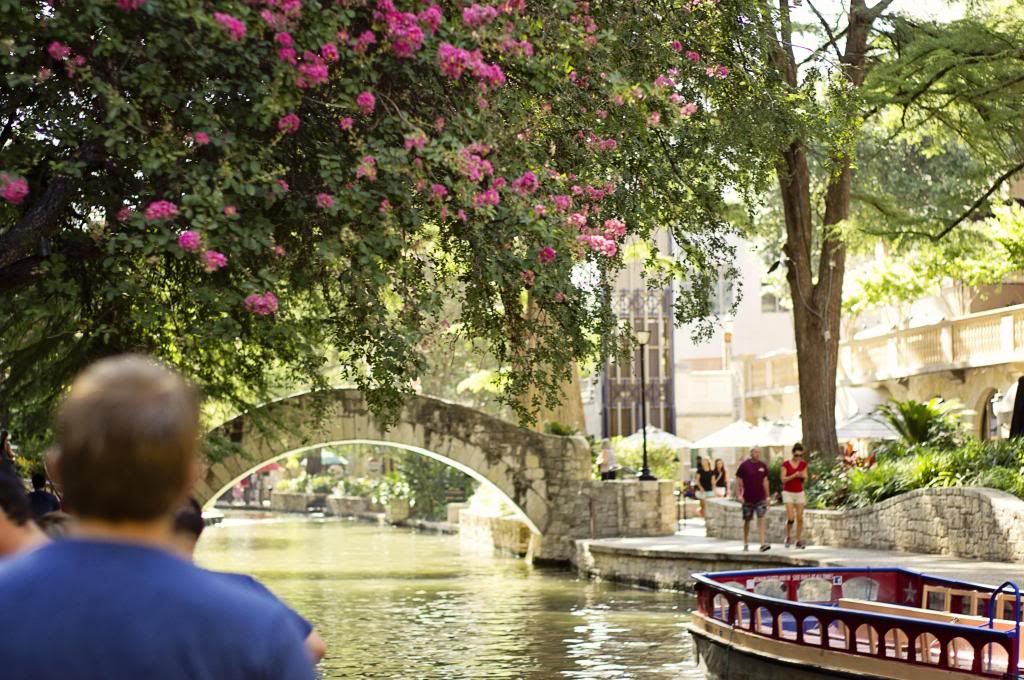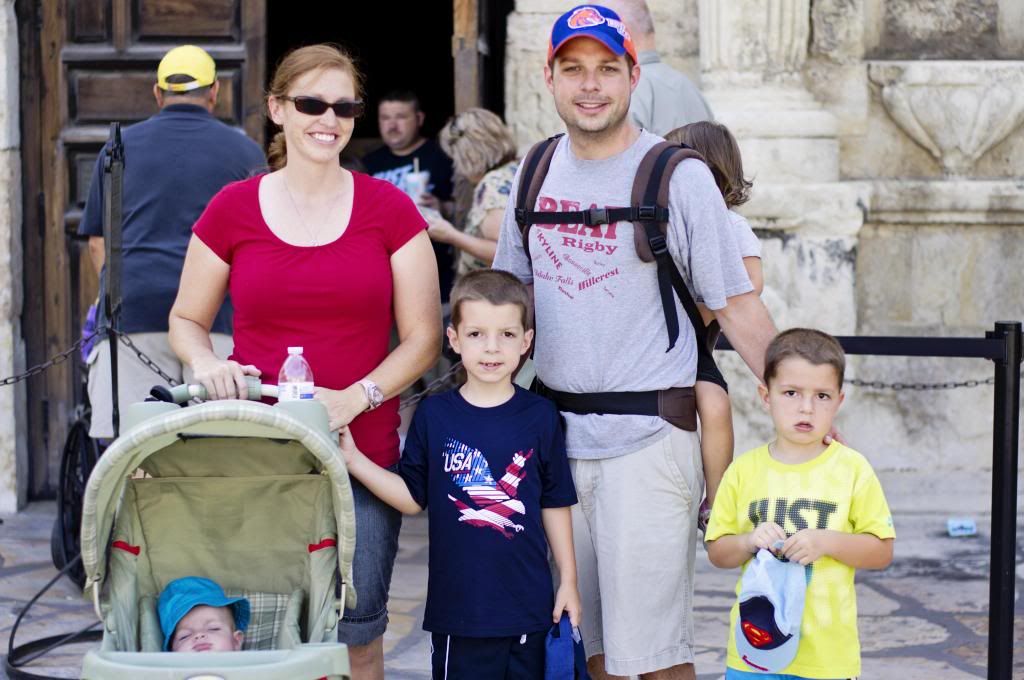 So it was a crazy week but it was so much fun!