Oliver is getting so close to crawling!
I can't believe he's growing so fast, and today I saw that his bottom teeth are coming in!-Which explains the late nights and him wanting extra cuddling. My baby is not going to be a baby that much longer!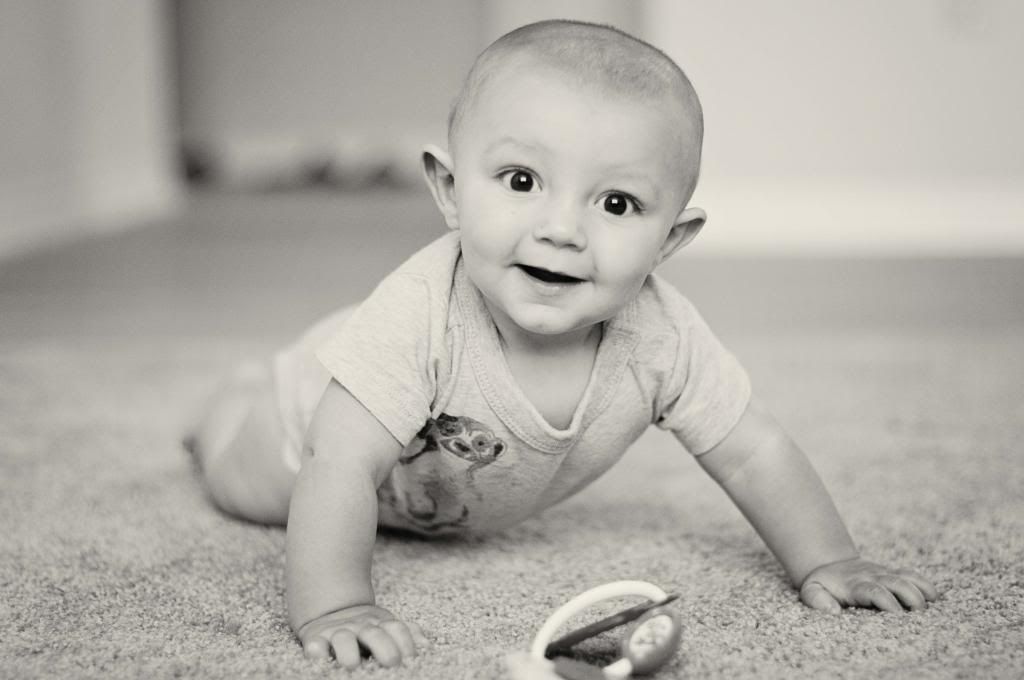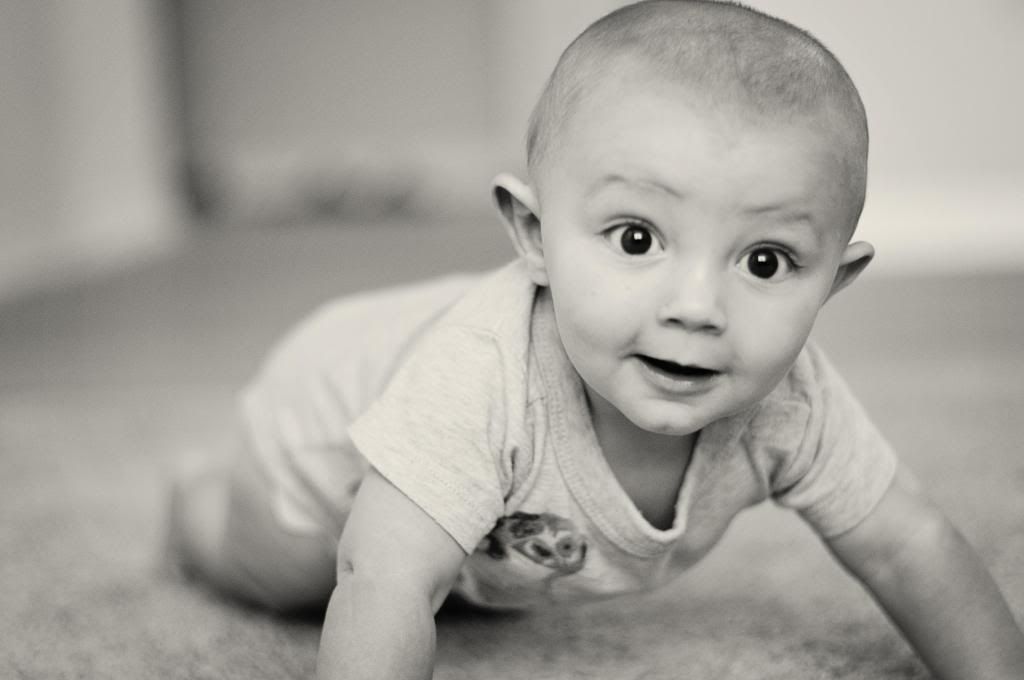 Than he got a little tired and wanted to be picked up.