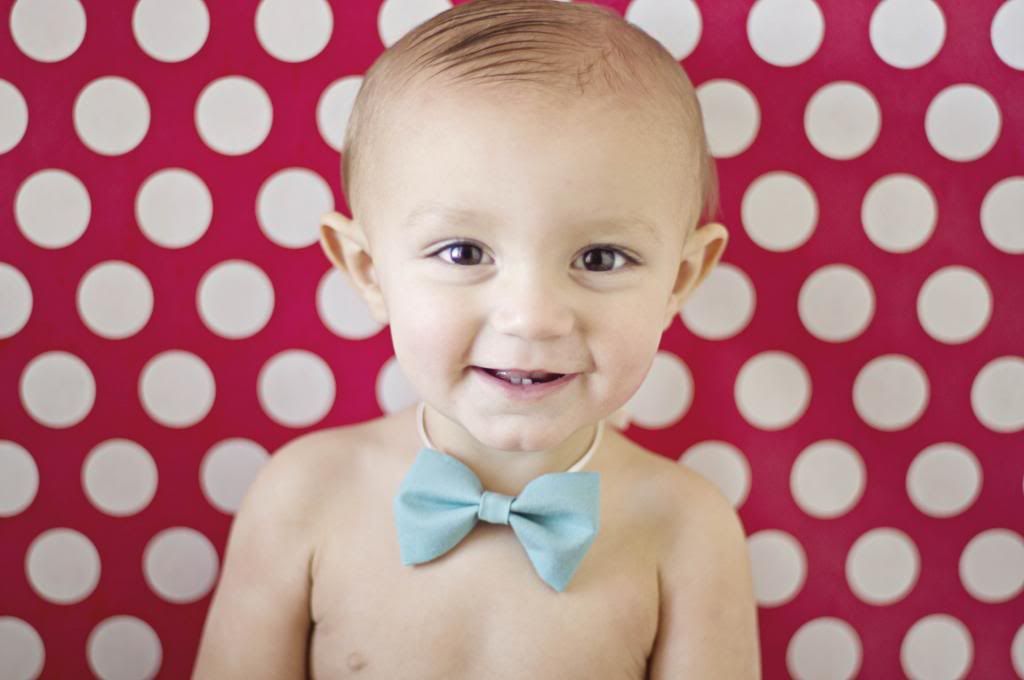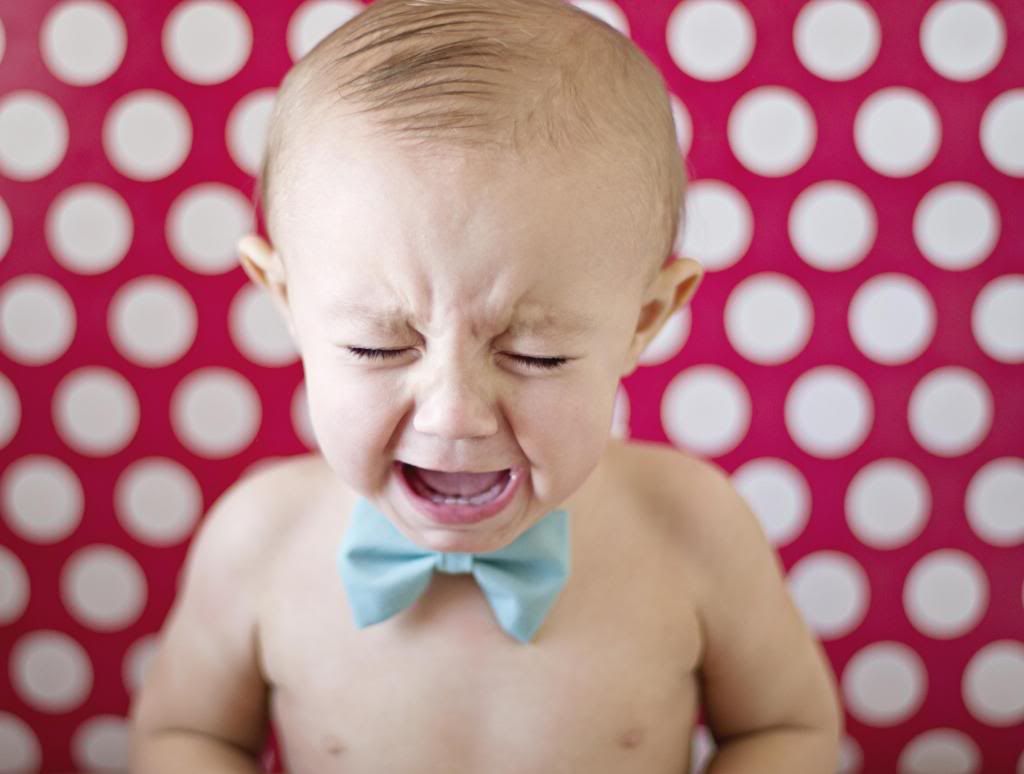 I couldn't help myself and put a crying picture in here.
Oliver will be one in 2 days! Crazy!
So here is Oliver at one:
He's not walking yet, but he's cruising all over the place and will climb on everything.
He forgets that he's the smaller one and likes to start a wrestling match with Thomas.
He's a very happy baby for the most part.
He's a good eater and likes most things I feed him. He loves cheese, yogurt, grapes, and peas the most I would say.
He can say momma, banana, more, bye, go; and he probably can say more, but those are his most common words.
He loves to cuddle with mommy but loves to be chased by daddy.
He loves nursing and doesn't care for the bottle, so it's going to be fun trying to wean him.
He likes to roar like a lion or Hulk (thanks to Thomas).
He makes the Darth Vader breathing sound anytime he sees a Darth Vader picture or toy, again, thanks to Thomas.
He loves playing with his plush soccer ball from Christmas and likes to chase and toss it around.
He's not a fan going down for naps or bed so that's always fun.
He's at the age where he doesn't like to sit still for church, so we are counting down the days till nursery.
He loves outside and playing on he playground with the other kids, he loves going down the slide and swinging.
He's so much fun and brings so much joy in this family. I have learned a lot from this little guy, he's sweet and genuine and makes me want to be a better mom! He makes our family that much better, and this year has been more than amazing!
We love our Oliver!