We've had some crazy weather this past week. Last Friday it snowed all day long! It was crazy but I loved it!
The boys wanted to play outside but Peter was asleep so during the day I had the boys play on our porch. They were out there until I made them come in so they wouldn't freeze.
Then when Dustin came home they went out again, and I even bundled Peter and took him out but he didn't last that long.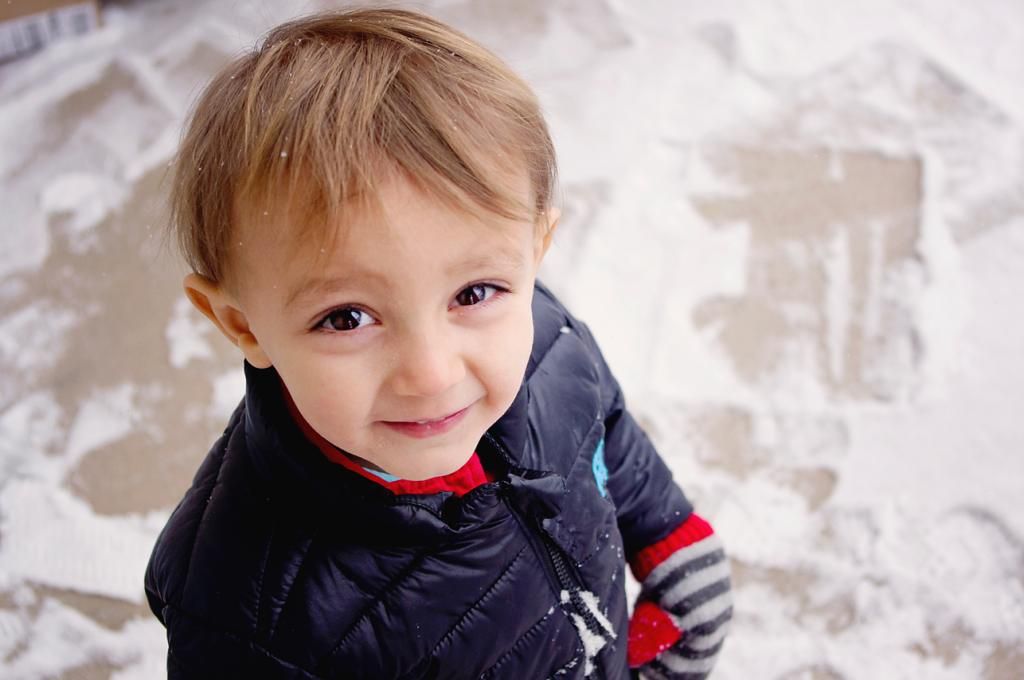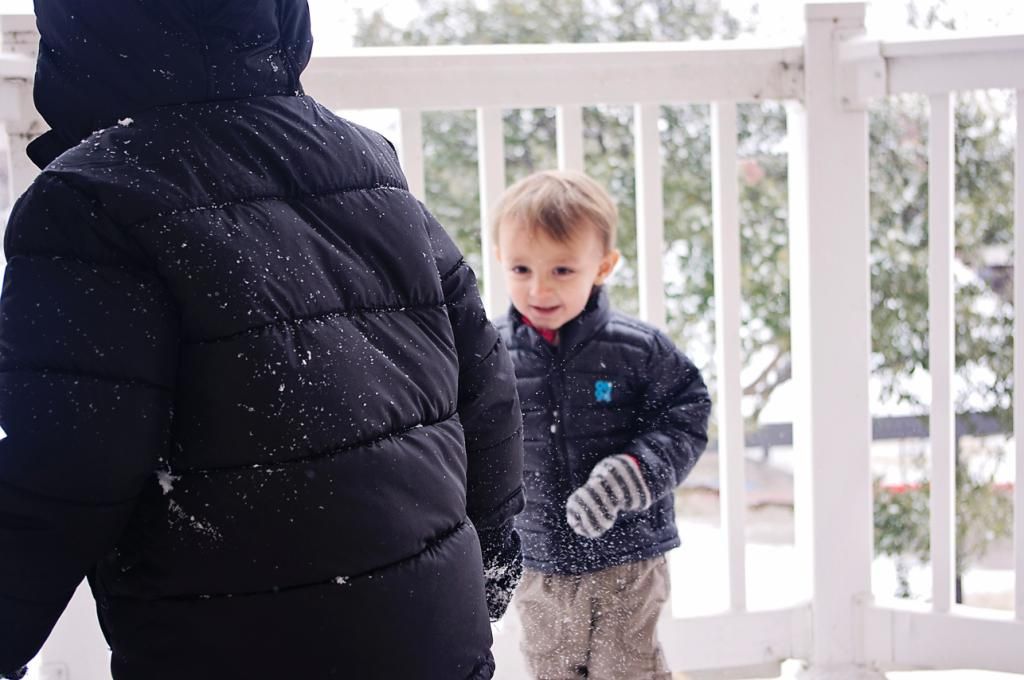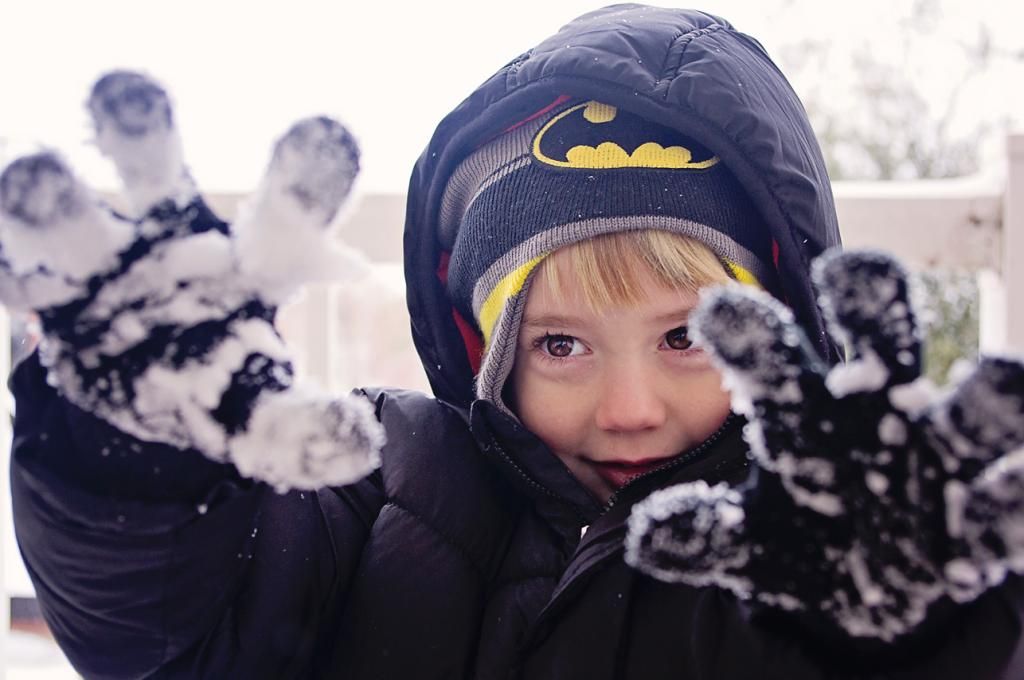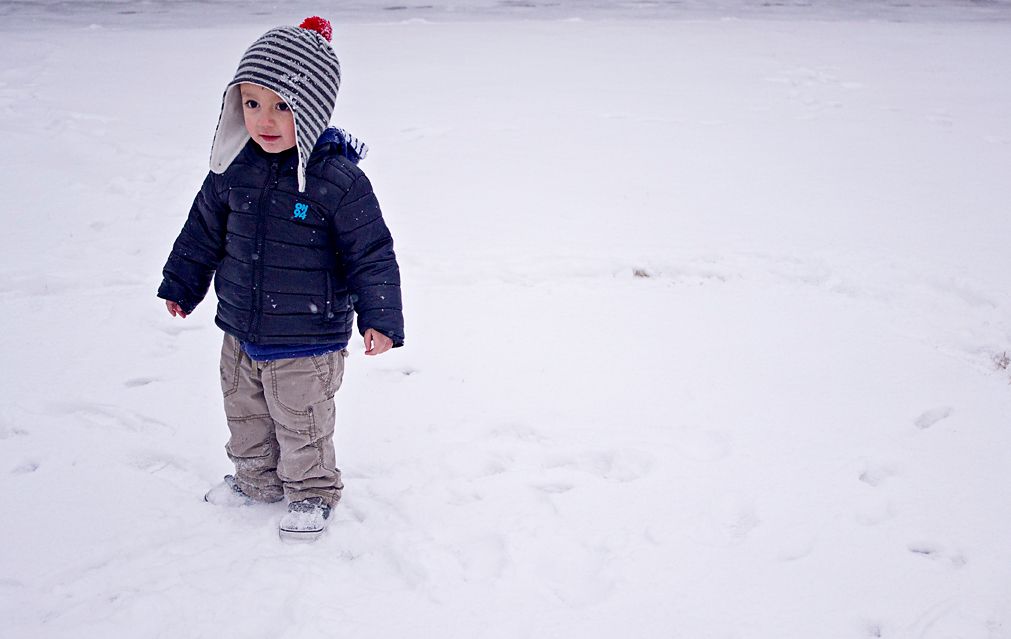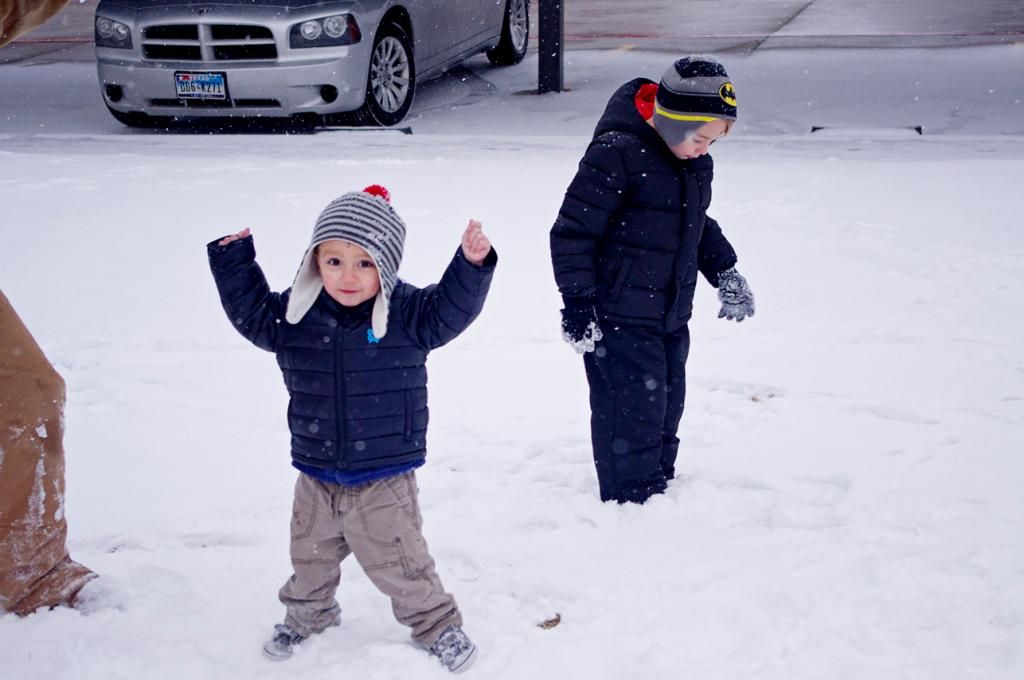 Some phone pictures: