'Tis the season to be sick...
our poor family has been sick the last little while.
I have been sick the last two weeks with a very nasty cold, and Thomas just got it this last week. Poor little guy has been having a hard time sleeping at night because he can't breathe.
That we haven't had much energy to do a whole lot, we have done some Christmas things together as a family, but with my lack of energy there has been a lack of pictures as well.
But yesterday we went to the ward Christmas party and we got to see Santa.
Thomas was so excited when he saw him, that several times he tried to budge in line to go see him. Than when it was our turn I was sure he would cry once we got close to him, but nope, he was a little nervous at first but than he got used to him. Dustin and I were shocked because we got a WAY different reaction last
year
with Santa.
Thomas loved it! So I'm glad we went because we almost didn't because of us all under the weather but I figured Thomas would like to see Santa and also I needed to get out of the house for little bit since we have been house bound this last week with sickness.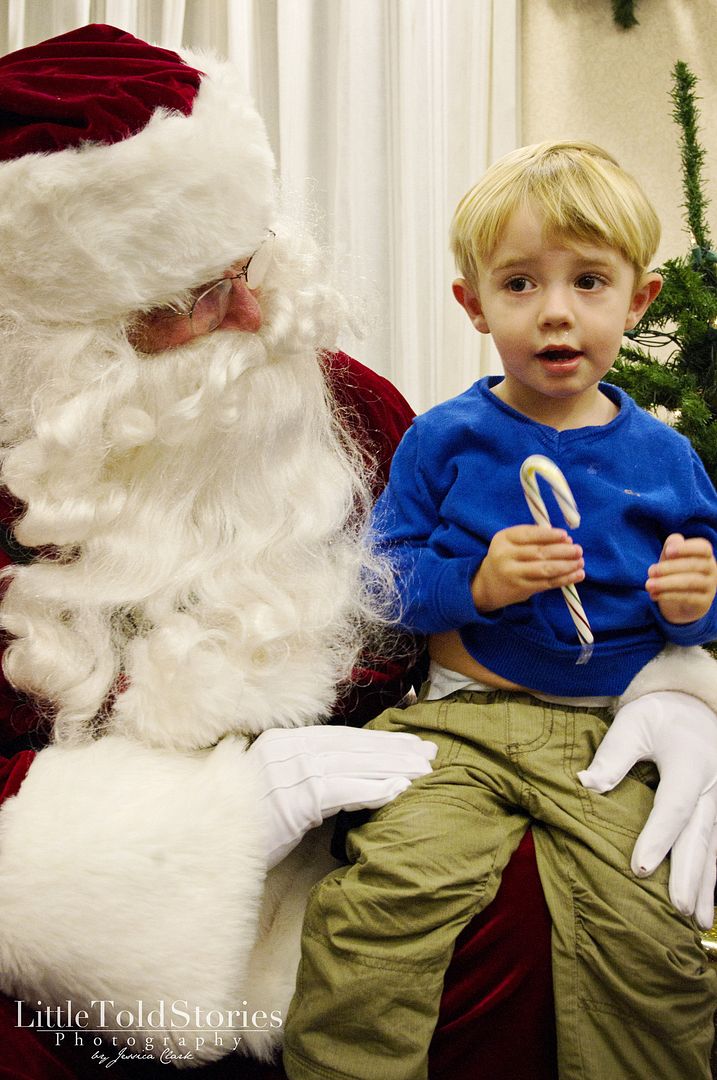 Hopefully this week we start feeling better so we can do some more activities for the holidays!